Do you still have an animal inhabiting your bed?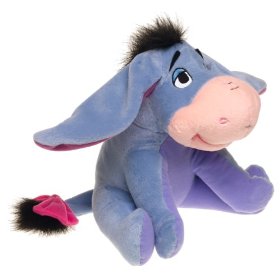 December 5, 2008 8:35am CST
I have always been a real sucker for cute and cuddly toys. When I was younger I was a huge collector of beanie babies and buddies. The majority of which are actually in the attic now. I am a university/college student now but even still I like to keep a cuddly toy out on my bed it just ads an extra bit of character to my room I think. In my parents house I have a big Eeyore which I got at Disney land Paris and in my student halls I have a panda. Does anybody else still have a cuddly or animal still living on their bed? (I think it goes without saying that I am female)
4 responses

• Philippines
5 Dec 08
My son sleeps with his stuffed toy. He feels they need him and I think he might be right. I let him have his animals and they seem to have a good sleeping arrangement. Cheers!!


•
5 Dec 08
He he I have a penguin inhabiting my bed at the moment and a turtle I think