what type of books do u read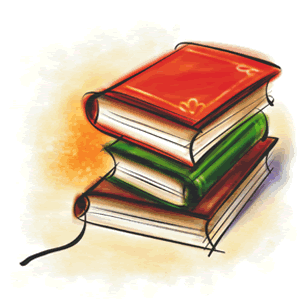 India
December 5, 2008 11:37am CST
reading books is a good hobby.a good book is like a good friend.books give so much knowledge to us.books builds up our career.books are very important in our life.they will give good character values for us.books also help us how to behave and how to live and how to earn money and how to famous in the world.books give good suggestions for us.books give so much information to us. which type of books do u read.
7 responses


• United States
5 Dec 08
I'm pretty much an eclectic reader, pretty much would read anything. Still, I spend more time reading fiction than anything else. Right now, I'm addicted to paranormal romance novels. If you are not familiar with the genre, these are romance novels with fantasy elements like vampires, werewolves, demons, fairies etc. For me, its the best combination of my interests in anything fantastic coupled with a guaranteed happy ending. The genre has grown quite popular and many excellent authors are writing wonderful series that I can't seem to get enough of them.

• United States
5 Dec 08
I mostly read paranormal books ... Those having to do with vampires and werewolves. But I also read mystery and sci fi.

• India
5 Dec 08
For me too reading book is a hobby... but unfortunately i dont get enough time to go for reading... a little busy with my university.I prefer reading Comic books, science fiction etc.

• Uganda
5 Dec 08
Well, the type of books i read are mostly ethical; I like reading religious books on top of those on the syllabus of the course am doing. Then i like reading also books that are concerned with social life, for example people's experience. I find this so amusing and i usually draw lessons from such books.

• United States
5 Dec 08
I love to read mystery novels. Some of my favorite authors are Lillian Jackson Braun, Agatha Christie, Sue Grafton and Janet Evanovich. Over the last couple of years, I've gotten interested in Luanne Rice. She writes relationship novels set primarily on coastal New England.

• India
5 Dec 08
mostly i read only subject books i dont read the books other than subject because i dont have any interest in reading books but i read good story kind of books which are very interested than the subject and i wann know the new things that is why i read somany new publishe technical related journals and some books which are relate dto technology and i make my friends to read those books for their help