Can you beat the lousiest professional athlete in his/her own field?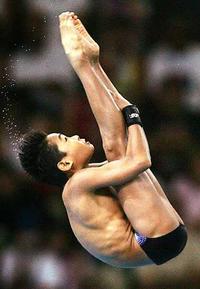 Philippines
December 17, 2008 10:05am CST
Like, can you beat the lousiest NBA player on a one on one shootout? Can you knock out the lousiest boxer at the same weight class as you? Can you beat any lousiest professional athlete?
2 responses

• United States
18 Dec 08
No as a matter of fact I can't. And that is what I tell the guy's when there screaming at the TV. But then I don't think they could walk in to my job and do it. with out being trained and years of doing it. So I don't yell at them or even get mad as it is there job. And sometimes we all have a off day. Your friend onlydia

• Philippines
17 Dec 08
actually i cant beat them even though they are lousy as a worm. its just that even me is a lousy boy too.