Welcoming 2009!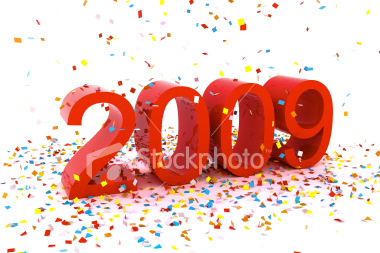 Japan
December 31, 2008 12:06am CST
2008 was full of political chaos, financial turmoil, and natural disasters. We have learned from our mistakes and have to live in a rightful way. As we start our journey, we must start in forgiveness and reconciliation. Maybe we forget that we have hurt someone along the way.

As per Chinese beliefs, all the bad things must be pushed away, so that good luck will come. Do not make any credit nor lend money nor get a fight or else the whole year will be at bad luck. Start with a smile and love. Ask for God's guidance. Set a goal. Live life to the fullest everyday. Reach out to the needful. Sharing one's blessing will return a thousand and more folds. Invest for the future. Study some new activities that might enhance yourself. Aim for a greener pasture! If you were hurt, accept....let go...and move on. There is someone better. He/She will come in unexpected time and place.

Good Luck to everyone. WELCOME 2009! Happy New Year!

2 responses

• United States
31 Dec 08
Yes we should learn from are mistakes. But will we? The sad truth is we won't and things mite get worse. I want things to change and be better. No more bombs or killing of any kind. But Gov. will do what they will. We can only control are lives and I for one am going to be Happy this coming year. Happy is better. Your friend onlydia

• China
31 Dec 08
in my country,China,after about ten hours,we will pass 2008,but as you know,this may be not very crazy for us,as we are chinese,we have our own new year,it will come about less than one month. that is the main celebration to welcome the new year. Happy New Year!!