Do you have a Mylot assistant.... I do!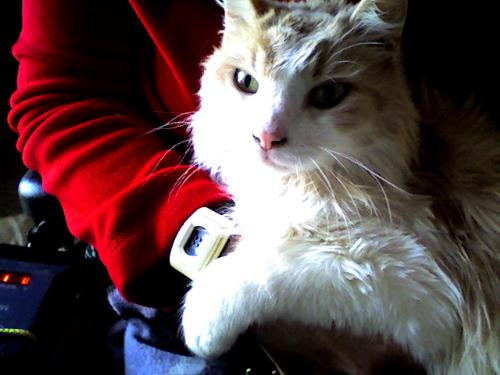 Canada
January 1, 2009 11:07am CST

This was just something I had to share for all you animal lovers there. I have two animals, my cat Buffy, and my yellow lab, Zena. While I'm sitting here posting responses to your discussions, I have a Mylot assistant, you will see his picture below. Buffy, sits on my lap, watching my computer screen, and or the TV, and gets the occasional scratch from me. I think Buffy, thinks that he has already died and gone to heaven. My nice warm lap to cuddle in, and occasionally a mouse pointer to chase ( if he sees my mouse, on the screen he'll chase it, almost like a laser pointer. I wonder if I can teach him to take dictation?

So I'm wondering do you have on Mylot assistant, of a pet variety, who sits with you or beside you while you are Mylotting? Tell me about your Mylot assistant, and if you can, post our four legged friends " on the job", and as always, your responses are appreciated! Happy Mylotting!

1 response

• United States
1 Jan 09
My cat Jazzy likes to crawl up on my lap and stand on my keyboard and chase the little cursor all around the screen while typing a bunch of stuff with her feet! The thing that drives her bonkers is if I print a page she thinks the printer is some wild animal or something!