Global temperature the highest in 12 thousand years!

United States
January 3, 2009 10:45am CST
Climate may soon be as warm as it was 1 million years ago. Earth's temperature has climbed to a level not seen for 12,000 years, warns a new study at http://www.pnas.org/cgi/reprint/103/39/14288.pdf, published online in Proceedings of the National Academy of Sciences.
1 response

• Malta
3 Jan 09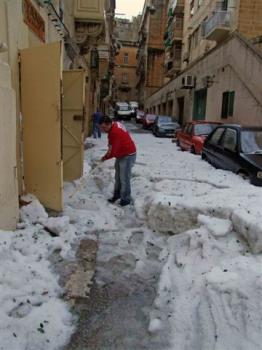 I don't know what is happening in the world. Global warming seems to be messing the temperature around the world. A week ago we have experienced a hailstorm in Malta. I have attached a photo of the hailstorm. We have never exprienced such things in my island. (c) ronaldinu 2009 - the more people I meet-the more I love my dog

• United States
4 Jan 09
I used to work for a couple that did not have kids, just dogs, cats and horses. They said that they liked animals more than people. I still like people.