Suppose yur doorbell rings during the middle of night and there is nobody,

Canada
8 responses

• United States
16 Apr 09
We don't have a doorbell but if someone knocked on the door in the middle of the night, it would go unanswered or they'd be greeted by my Hubby. I don't open the door at night, not even to police. Family knows that if there is an emergency to call ahead and if the police need in that bad...they'll break the door down. Too many horror films start out with some airhead opening the door to a deranged killer. [b]~~AT PEACE WITHIN~~ **STAND STRONG IN YOUR BELIEFS**[/b]

• India
6 Jan 09
In the first place, I wouldn't even open the door...it is too risky. I would peep out of the window to see who it is. Then if it is someone suspicious, I would call the police. Anyway, people are careful about coming to our house because I have two dogs here. Cheers and happy Mylotting

• United States
4 Jan 09
i would feel very uneasy for my bell to ring during the night. i would not open the door till i ask who was there. if noone answered i guess i'd go back to bed with my ears wide open.

• Denmark
4 Jan 09
This situation happened to me some years ago, when I was living in a desolate house in the middle of a forrest. I am so glad that I wasn't alone in the house, because then it would have been really scary. I shared the house with one of my co-workers and when the doorbell rang (in the middle of the night), he went down to open the door, but there was no one there. We discussed the situation, and we were both kind of scared, but we decided to go back to bed. Ten minutes later the doorbell rang again. My co-worker went down one more time, he opened the door, but there was no one there. After that the doorbell didn't ring again, and we never found out what had happened.

• India
4 Jan 09
If this happen to me then i will take a torch light and search for some body ,i usually don't have believe in both god and the ghost .so i will not get afraid bcoz of this reason ,however i afraid about some thieves bcoz there are some thieves who are ready to do anything for money ,i think these kind of people are very dangerous .so i will aware of this thieves .I will inform to neighbor about the situation happened to me and make them aware of thieves.

• United States
4 Jan 09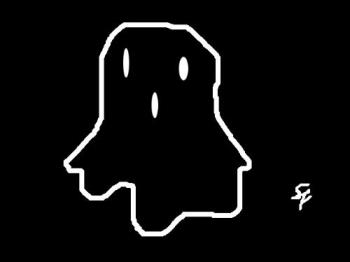 I ignore my door if it calls for attention in the middle of the night as it is usually striding for neighbors or for my niece as the only people who would be seeking me at that hour would call (parents). I also have exceedingly noisy neighbors (toddlers next door can't help but be so). I also have a ghost in my door bell.

• United States
4 Jan 09
We don't have a doorbell at our house so we'd have to wake up at night with someone knocking on the door. If there is no one there when someone checks I guess we'd just have to shut the door, make sure it's locked tightly and go back to bed. If someone knocks on the door again, I'd probably call the cops or something to make sure there isn't someone out there messing around.

• Philippines
4 Jan 09
Hello there! We do not have a doorbell but if we have one and it rings in the middle of the night and nobody is there, I will probably be scared. That is really freaky. I am afraid of ghosts and I do not want to experience being haunted by a ghost. Well, I will still find out the cause of the ring. Someone might just be putting a joke on us.