Can we not buy flowers!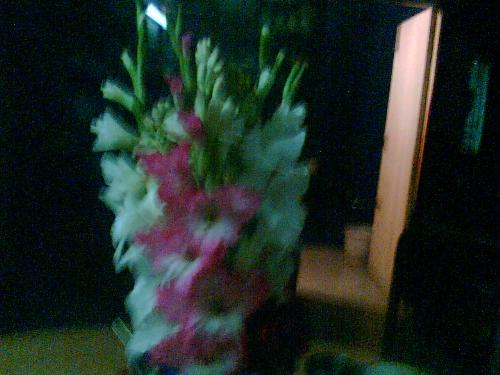 India
January 5, 2009 4:48am CST
The Prophet of Islam Hazrat Muhammed said:"If you get one penny buy food to meet your hunger/And if yoy get two penny buy flower by other penny." It's the expression of love for flower.The fragrent and beauty of flowers delighted us.There is a saying in our country:'Those who don't love flower and song can murder anybody without hesitation.'Excepting such abnormal persons every one loves flower.In our city life we have very little scope to make flower garden.But can we not buy flowers and put these in a vase at our home?This will change whole atmosphere of our home.
2 responses

• Germany
5 Jan 09
hi bhanusb,the discussion is new for me but of course we always buy a fresh flowers and put in a vase.our house is lonely without fresh flowers just like fruit.its not a house if we dont see a fruit or flower on the table.nice topic



• United States
5 Jan 09
No, but if you appreciate the beauty of the flowers, even if you cannot have them, it is the same. You can draw a flower, hang pictures of flowers, make flowers from paper, but as long as you appreciate them, you have the beauty in your heart.