Would you marry a terminally ill person who has very few years to live?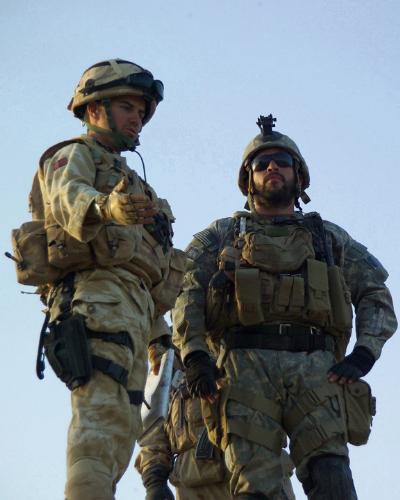 India
January 7, 2009 10:10pm CST
I have had the pleasure of knowing such a man. My neice had a disease called Takausu in which any of the arteries can get clogged. She was suffering but was a peppy and pretty girl. We ached for her. One fine day, an army officer comes and agrees to marry her inspite of knowing her disease. (It was an arranged match) The boy was tall and handsome, well educated and had his full life before him. He siad simple words like, I too can be killed by a bullet any time. Where is the guarantee of my life either. He married her and kept her extremely happy for 5 years before she breathed her last. How many of us would do it. Have you met anybody like that?
7 responses

• Philippines
9 Jan 09
That was a very touching story Kety, I envy your niece for finding someone inspite of her condition... Well, I have a friend who has a brain tumor (he is still alive thank God) I met him at a training center for differently abled persons where I studied for one year. I'll surely do the same thing if I'll be in that situation. I want to make him happy until his last breath..

• India
9 Jan 09
All the best in life dear. May you look after each other always. Yes, its very rare that you find such people. Good luck always and God Bless both of you.

• Philippines
9 Jan 09
Thanks Ketty, He's not married yet but He has a live-in partner now, and they have a 4 month old baby girl. Happy posting!

• Malaysia
12 Jan 09
your niece was indeed lucky to have found such a match.. and i really appreciate the young man for thinking like that... which is very true.. we dont how or when our life is going to end.. the terminally ill is often given an 'estimation' based on the medical ground - but in the end - it is all God's will.. i hope that that young man is now living a happy life, despite having lost his dear wife..

• India
12 Jan 09
You look all around for the right partner and when he just walks into ones life giving her the love and confidence she so needed at that time, I can only say she was blessed. Such people are rare and far inbetween. Yes, we got him married again before he had to go to the frontier to defend it as he is in the army. Today he is the proud father of two very lovable children. He still remembers my neice and still carries a lock of her hair with him always. God Bless.

• India
11 Jan 09
Thats realy gr8 story.She is lucky to met such nice person.I am realy pleased to hear it from you that there exist such a people in this world.

• India
12 Jan 09
Yes, such people restore your faith in humanity. He is a wonderful guy and would make any parent proud to have a son like him.


• India
8 Jan 09
Yes, lover surpasses all obsticals, but losing her at such a young age was a big blow to him and us. However, we got him married again and now he is the father of two lovely children. Great guy, and its even greater to know such people exist in the world.

• India
8 Jan 09
to be very honest no i would not. although if i have been with someone love him dearly and we are going to get married when we get to know about his illness yes i would still go ahead and marry him, no garantee;s on life now are they.

• India
8 Jan 09
Yes, love would make you go ahead and marry him. It would be a brave decision and one that he would look forward to. Only this marriage was arranged and yet he agreed to marry her. There are still wonderful people out in this world.

• China
8 Jan 09
it's great to know such good things happen in the real world, I mean some guys will do this because of money or other things but not love.it's good to know that there are great couples and they will set up yong man good examples.God will bless the couples married for love

• India
8 Jan 09
I know this feeling, but just to set things right, we lost our girl to three consecutive heart attacks withing a span of a few hours. He was by her side day and night and I can proudly say, whilst she lived, he made her live like a queen, every wish his command. God Bless him. We got him married again and now he is the father of two lovely children. Thanks.