Does good looks matters to you?? Or its just the heart??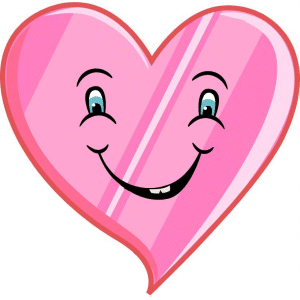 India
January 14, 2009 3:51am CST
Well, to me most important thing is the nature and the heart of a person with a good personality. Good looks would be an added advantage and my bf has both of them yaaayy..He has a huge sweet heart and a wonderful personality. Sometimes i feel like a baby when i am with him ..hehe What about you guys??
4 responses

• Philippines
14 Jan 09
I think looks matters at first because we can't really judge a person by his attitude when we hardly know the person right? I mean, you can't see the heart. It takes a lot of time to really get to know a person's character. Once you know what kind of person he or she is, then looks become secondary. It won't even matter anymore when you're older because looks fade.

• India
14 Jan 09
Ya you are right, looks helps judging a person at first meet. They are primary for a certain time period.

• Canada
14 Jan 09
Both matters. But I feel that the heart matters more because more than good looks, what is important is that one should have love and affection in his or her heart. You might be a very beautiful, charming an dattractive person, but that would be useless if your heart is burning with hatred and jealousy.

• India
14 Jan 09
Hi Frederick You are absolutely right, heart is the most important thing. Looks do matter but a certain time period because they have to fade anyway! So why not go for a good heart!! Blessings

• China
14 Jan 09
well,I can't deny that good looks do not matter to me.it's true that the most important thing is the natural quality and the heart of a person but it takes sometime of you to know a man's character before you know him well.good looks makes a important role of first impression.so if you are acquainted with some one,the good looks will not matters to you but if the one is a stranger you must notice his/her face first

• India
14 Jan 09
I completely agree with you ktosea. GOod looks hepls in making a good impression when you meet in a person for the first time. I think sooner or later both matters..hehe

• Malaysia
15 Jan 09
My first choice would be the heart. In my younger days I met many girls with good looks. Several of them wanted to live forever with me. But I had to ask them to leave me because of certain issues related to the heart. I had a bad experience in trusting someone with good looks. She behaved and claimed she was the innocent type, loyal, trustworthy, and generally of good character. The experience with her was what made me to be what I am now. It was a good learning experience but there was too much hurt. As a conclusion I say look for the heart first.
all the best,

rosdimy