No shoes in my size..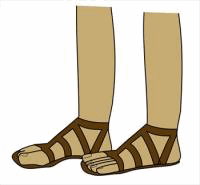 France
January 17, 2009 7:23pm CST
I've got fairly small feet and sometimes have trouble finding shoes because they don't make many in my size in popular styles. I know people with fairly large feet and the same problem, and other with common mid-sized feet whose sizes sell out first. Others have very wide or narrow feet. Do you have trouble finding shoes in your size? What do you do?
4 responses

• India
19 Jan 09
my feet size is 7 and i can find my size shoes at any shops. i can take any designs i want at any time. u can see u;r size in any walmart shops or see in any big malls in u;r area. u can easily find in them u;r small size shoes. medium sizes will sell out first in shops. and there will be many people with medium sized . more sized shoes are rare to find ,but u can see u;r small size in any shops. but u have less chances in choosing the designs u want.


• United States
18 Jan 09
Are you kidding me? I am a size 10 and it is do difficult to find shoes in my size. It is like finding a needle in a haystack sometimes. People with small feet, I should think, have an easier time finding shoes than big feet people.

• United States
18 Jan 09
Are you serious? I thought us big feeted people were the one that had the problem because they were making all the pretty shoes to you little dainty foots. hahaha I hate that. Honestly its foot size discrimination.