what is ur ultimate aim in ur life? some funny answers?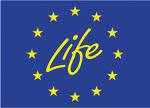 India
January 20, 2009 7:33am CST
hi people for this question i have heared some really good answer but at this instant i need a funny question like which my friend said my ultimate aim is to just marry as much as many womens and to buy an apartment for them and runn a life with full joyness and happiness fine friend starting a disscussion after a long time hope u participate in it
5 responses

• United States
20 Jan 09
I can't say there is an aim that is funny, of course there are those common answers like, " Get a family, get a job, blah blah blah...) but I would have to say one ultimate aim that will never happen is become president of Microsoft. It just seems like a silly thing that would be cool. I mean look at Bill Gates! He bought his own bloody island...

• India
22 Jan 09
blah blah it seems to be ahumourous one fine you could design some os and u too can buy a island like gates if u have the hard work and confidence

• Philippines
20 Jan 09
i dont have a funny remark regarding this discussion. i may have a funny one if i am still single. now that i am happily married with a son all i want is a bright future for my son. a small business to start so i can be at home most of the time. that is my ultimate goal. i also want to bring my wife and son to disney land, i know my son will enjoy that.

• India
22 Jan 09
fine thank you happy mylotting and hope ur sun becomes a great

• Philippines
20 Jan 09
Ultimately, my only aim is to make it to the end of my life. I have many small aims and they don't have to be funny or great, just simple daily aims. Today I sprayed my bananas which was what I aimed to do and I did it. Then the day ended and it was good. Cheers!!

• United States
20 Jan 09
Haha interesting. I want to marry Jessica Alba. That's my ultimate dream. Won't happen, but I will try...

• India
20 Jan 09
its seems u r too funny to get to her fine a good response of good humour in it may ur ultimate dream become true

• India
22 Jan 09
I will say my real dream is to join NASA. But if you want a funny answer i still say my dream is to join NASA but also to marry britney spears ha ha sounds funny but i really want to join NASA i think it is possible for a person like me.