My husband and I support our kid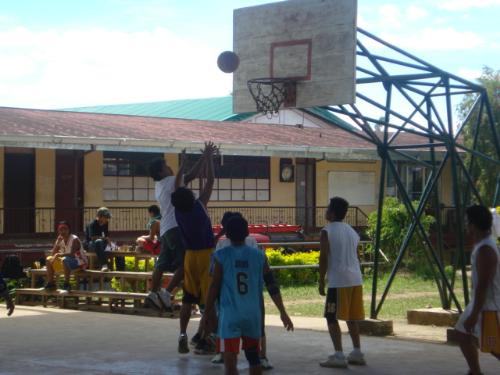 Philippines
January 21, 2009 11:38pm CST
When our second kid showed some interest in playing basketball when he was 10 years old, my husband instantly supported him. We enrolled him in basketball clinic. My husband brings him to PBA games to watch games there. Lastly, he enrolled him in the school wherein he is now a varsity player. My son is dreaming of making it to the PBA someday. We are with him all the way. As parents we want to help him realize his dreams and make it a reality.
2 responses

• United States
22 Jan 09
You should be proud. Hang in there with him and hope a college scout finds him and offers him a scholarship. Will save you alot of money. Our youngest daughter was offered a softball scholarship to one of the local universities in our town and was able to get a good education. We took her to games every weekend and practices throughout the week since she was a little girl. She played in high school, on select teams and finally was scouted and offered a 4 year scholarship. It was great and we were behind her all the way. She met her husband in college and now has 2 kids and is very happy. Our son-in-law was offered a football scholarship. Think they had a class or two together is how they met. Had a happy ending and a good education for both of them.

• Philippines
22 Jan 09
That's the best thing to do. We parents should always be the first in line to support our kids on whatever things they are good at. I have big dreams for my kids too but as of now I let them enjoy being kids and dreaming on their own. Though kids have the freedom and the right to choose a career for themselves, I think it's still our responsibility to let them know the options they have in life.