clothes shopping... can't find anything in your size.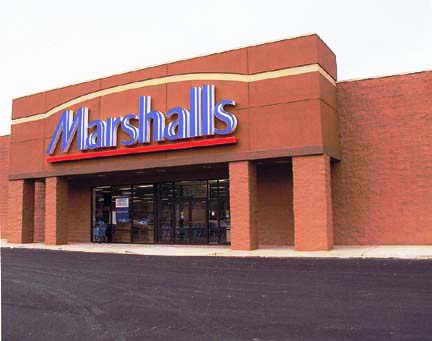 United States
January 25, 2009 9:17pm CST
I have gone clothes shopping a couple of times now to try and get a couple of new outfits since i don't really have anything that fits me anymore. everything is too big one me. well, today i went to three different stores and at every store! there was something I liked and wanted but couldn't find it my size or in a size that fit decently. there was this baby blue bottom down long sleeve dress shirt with a skull on the back it was at marshalls on sale for $10 with retail of $25 and i LOVED it and it fit but the sleeves were WAY too long. i would of got it if they were only a little big on me but they were so long it looked bad. lol

it's so annoying! I want some new clothes and everything i find that i like isn't fitting me how i want it too! or it cost more then i want to spend lol but sometimes you've got to spend a little more to get what you really want and i think that's how i'm gonna have to do it. which means i won't be able to buy as much..and here i thought being skinny would make shopping EASIER but no. fat or no fat its still just as hard for me to find clothes. lol

does anyone else have a really hard time finding clothes to fit you (how you want)?
2 responses

• United States
26 Jan 09
Since the cloths started coming from China I noticed that you can't trust sizes, I know they have a problem from their goods coming from so many different suppliers, but it will be nice when they get some type of control over their quality. It just means you have to try everything on and can't just pick off the rack.

• United States
26 Jan 09
I have always had a horrible time finding clothes that fit. When I was little I was fat. I was stuck with old lady's clothes until my great aunt paid a seamstress to make me some fashionable dresses--this was in the 60's and girls were not allowed to wear pants to school!--that were classical styles that were never out of fashion. Bless Aunt Alma! When I was an adult, I lost a bunch of weight, down to 118. I had a tiny waist and a big bottom and big top. You can imagine the problems I had! After I had my two sons I ballooned up alarmingly--2 babies 364 days apart is NOT good for your figure! I never lost all the weight, but got down to 150--I'm 5'6" so it wasn't too bad. But I've gained weight since I've been unemployed. I find that once you pass size 18, designers think you are VERY tall and have VERY long arms and VERY long legs. And a flat belly and flat butt. The clothes that fit my butt and bosom hang 3" below my fingers and drag on the floor. I would love to make a women's clothes line that caters to women with odd body shapes. Some have big tops and big waists but little bottoms, some have big bottoms but little tops, etc. Yet, designers continue to ignore everything but stick-thin or very tall women!!