What Is Your Favorite Fruit To Eat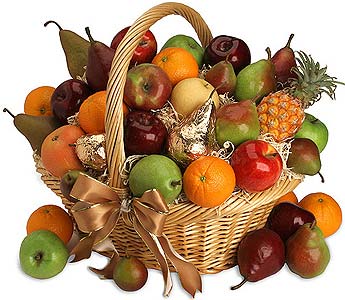 United States
7 responses


• United States
9 Feb 09
apples are good, but they are wayyy too common where I live

• India
9 Feb 09
My favourite is the Mango ...king of all fruits ...its so famous amongst the breeders ,,that one person created a tree,, with more than 50 + varities of mangoes alone,,, and a carnival for mango alone is arranged,,, truly the King deserves such an honour..... Cheers Vishwas

• United States
9 Feb 09
I have never eaten a mango.

• United States
9 Feb 09
Hmm... I love most kinds of fruit, apricots are my favorite though. Strawberries if they are freshly picked are the best, but the store bought ones are always underripe and dry or overipe and gross, they never seem to be the optimal ripeness. I work on a strawberry farm though so maybe I am just picky. Lol.

• Philippines
9 Feb 09
banana, the most easy to get fruit. I also like pears and grapes!

• Philippines
10 Feb 09
i love eating pears because they are really watery and sweet. i love eating it with the skin because the skin gives it a sugary texture.

• United States
9 Feb 09
Hello markbrauer16! I love all different kinds of fruits. Some of my favorites are raspberries, blackberries, strawberries, nectarines, pineapple, and kiwis, as well! How do you eat a kiwi? I agree that they're small, but they're very quick to cut the way I eat them. I just cut them in half and scoop out the fruit using a spoon. You don't have to cut them at all, if you don't want to, though, as the skin is edible. Some people eat them whole, like you would with an apple, for example.