Pizzahut: My Husband Filed A Complaint And They Replied Most Graciously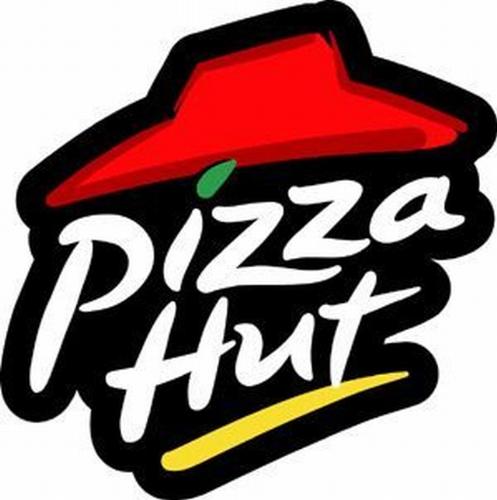 Turkey
February 9, 2009 11:52am CST
Pizzahut has been one of my favorite pizza restaurants since I moved from brooklyn, New York to Lexington, Kentucky. I don't think I need to tell you why the weren't my favorite back in Brooklyn lol. However, they rose even higher in my estimation most recently, when my husband filed an online complaint against one of their restaurants here in Lexington, Ky. My husband filed a complaint because we ordered online and ask for our order to be delivered. However, shortly afterwards we recieved a call from them stating that we were not in their delivery area (which we thought was extremely weird considering they were about five blocks away from us). The employee then said that they were sending our order to a restaurant which was in our delivering area. The restaurant was actually further away than their restaurant was to us. So, a few minutes later we recieved a call from that restaurant and they said that we weren't in their area either. So, my husband called back the original restaurant and asked him what was going on and what he was going to do about it. The man proceeded to argue with my husband about the us being in his delivering area, which we knew that we had to be, considering the closeness of the restaurant to our home. In any case, my husband hung up the phone and continued to file an online complaint against him and his restaurant. Not only did they call us back immediately that evening (and the complaint had been filed around 9:30pm too!)but they gave us half off our order that night as well. Plus, the next day someone from their main offices called us and they gave us $20 in credit. It was amazing how fast they responded to our complaint and it really made them rise in my estimation of them. I think more restaurants need to handle their complaints and treat their customers as they did us. It's so commendable...
9 responses

• United States
9 Feb 09
Wow! That was really fast! Sounds like they have great customer service. I didn't get anything like that when I sent a complaint into Dominos. In fact, the only thing I did get was an email stating they would send my complaint to the store I was having problems with. I don't use Pizza Hut that often but when I do, I've never had problems. The first time I ordered with them online, I got a call a few minutes later confirming my order. That really impressed me. It's nice to know that if I ever did have a problem, they're quick to act on it.

• Turkey
10 Feb 09
We usually don't have any problems with them either but this night we did and the only reason we complained was because of the hassle of the whole thing. However, they really were right on the ball with the whole thing and called us right away. I was really so impressed with the way the whole situation was handled....

• United States
9 Feb 09
That is great news. Glad to hear that they are still willing to take care of the customer. A lot of places won't do anything about a complaint now.

• Turkey
9 Feb 09
I know, I agree. They really went way and beyond to take care of the problem. It was really awesome of them...

• United States
9 Feb 09
Another really good company for complaints is Five Guys Burgers. I had a great experience with a complaint I filed with them one time.

• Turkey
10 Feb 09
Oh really? I don't think that we have that restaurant around here unfortunately...

• United States
9 Feb 09
That's great that they responded so promptly and the credit was great too. A lot of times people get upset with their service but they do not actually follow through with filing a complaint. Good thing hubby was on top of it. If you don't file the complaint them the company has no way of making it right with you. Way to go!

• Turkey
9 Feb 09
Yeah, it just goes to show that sometimes making a little complaint really helps. I wish all companies handled their complaints this way...

• United States
14 Feb 09
Thanks for sharing that...Pizza Hut has been one of our favorite pizza places here in California. I definately will continue to enjoy their pizza. In Bakersfield they have had consistantly great pizza for many years now. In this economy it certainly pays to be good to the customers. Kudo's to them! Hugs...Signy

• Turkey
14 Feb 09
Yeah, my husband Richard and I really love them and their respectful and prompt treatment of our complainted just doubled our feelings for their restaurant. We really were very impressed with the way that they handled things. It's rare to see in this age. I definitely agree with your last statement as well... Thanks for your comment!


• India
12 Feb 09
I'm glad Pizza Hut has a record of such great customer service.:) One of the good things about corporate food chains.

• Malta
11 Feb 09
Hi Mrsfairwells, it's nice that there are still companies which value the customers and do give a silver service to them when things go bad. I am glad that you were compensated in a way.

• Turkey
14 Feb 09
Yes, especially this day and age, it's very nice to see companies treat their customer complaints like this, thanks!

• United States
11 Feb 09
Wow, that is pretty impressive! I can't believe they got back to you so quickly at that time in the evening even! Pizza Hut has always been my favorite pizza place, too. It's too bad that you had so many issues with them at first, but it sounds like they did do a really great job of taking care of the situation once the complaint was filed. I am glad to hear that they are really good at taking care of problems that arise. I'll continue to eat there!


• Turkey
11 Feb 09
Yes, they really were great in taking care of the problem and making it up to us. It really was awesome!

• India
10 Feb 09
Yes pizza hut is a very good company

.They are good for making quality pizzas.I enjoyed my time over there with my friends.They also sang us a birthday song and made us dance on the dance floor.I am very happy they respond to customer problems.IF the didn't they would lose one customer.



• Turkey
11 Feb 09
Yes, the responded so quickly and they went more than out of their way to make it up to us. It was really great...

• United States
9 Feb 09
That is great news. I have had a few problems with Pizza Hut before and they wouldnt admit to their mistake. Were quite rude about it too. You are lucky to be living in such a nice pizza area, lol. Wish my local Pizza Hut was like that.

• Turkey
10 Feb 09
Well, I think that making the complaint online, on their site is what did the trick. It could be though, that it doesn't happen in every area though. It's really a shame because I was very very impressed by how quickly and efficiently the whole situation was handled...