What dog has the longest life span?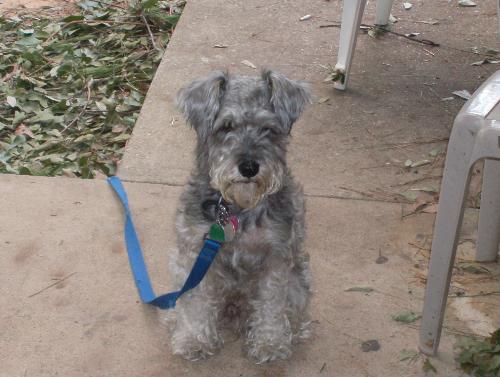 United States
7 responses

• United States
13 Feb 09
hello moneymommy that is awesome that the life span of your schnauzer like that is twelve years. if i am not mistaken, dogs life are like triple for one of our lives. for example: three years for a dog's life, and one year for us humans. lol right? and i couldn't tell ya what kind of a dog that i have. lol but she was a stray and she just appeared one day and we fed her some chicken and she's been hanging out with us now for around seven years now. so i know that she is getting older, she has solid black fur and her grey hairs are really showing these days lots. i have a picture of Doughnut on my Mylot profile page if you'd like to go have a look at it. oh yeah, and i forgot to mention to say that when Doughnut appeared in our yard one day, she did not have a collar of anykind on or if she would have been wearing one that day, i would have tried to find out who that she did belong to. take care and happy valentine's day!

• United States
14 Feb 09
His name is Smokey and he is a cutie. I going to take a look at your dog Doughnut.

• United States
14 Feb 09
Doughnut is so cute! When visiting your profile I noticed you have alot of cakes on it. Do you bake and sell cakes? They look yummy!


• United States
13 Feb 09
Your smaller breeds like Rat Terrier, Chihuahua and Schnazuers have the longest life-span averaging 16 years. I have heard of a chihuahua living to be 20 years old.

• United States
13 Feb 09
Wow thats pretty long. I think maybe its labradors that have a shorter life span. I guess that would have to do with there size.

•
13 Feb 09
I have known several labradors who lived from 12 to 14 years.

•
14 Feb 09
I was thinking about this after I wrote that, and I'm pretty sure that cross-breeds are supposed to be healthier and live longer than pedigree dogs.


• United States
13 Feb 09
Thats very interesting to know. I didnt know that it had anything to do with size.

• United States
13 Feb 09
That is an interesting question...hmmm. I really have no idea I know I have a springer spaniel and the life span on them are 10-12 years. My dog is very large for a springer...I don't mean just weight wise...he is just big. I have a picture on my page if you want to look but the vet tells me he is 2-3 times the size of a normal springer...and for that reason I am very very lucky he is still around and going to be 13 on March 10th. Usually larger dogs in breeds live shorter lives but I am so happy he has decided to stick around. He was my parents dog for 11.5 of his years but I was the one who picked him out...funny but he was the 2nd smallest of the litter...LOL...ended up to be the largest. He is also the last living of that litter so I feel very blessed...he is kindof my last living link to my parents so if he wants to stick around for a long long time that is ok with me...I do love him so!

• Brazil
16 Feb 09
Hi money, I had a tenneriff and the vet said that his life span was between 11 and 13 years. He lived untill 17. The vet couldn't believe he lived this much but he did it thanks God because I loved him so much and still missed him till now. Have a good day money.

• China
16 Feb 09
"The life expectancy of any dog is commonly expressed in terms of dog years by us and it depends entirely on the dog's breed, size as well as the dog's surroundings. Various other factors affect the life expectancy of a dog. A dog's life span changes according to the diet provided to him and also by the number of medical problems the dog tends to face over the years.The average life span of the small dog like Chihuahua is about 15 to 16 years, while medium sized the dogs like Border Collies have a life span of 10 to 13 years. It can be noticed big dogs like Great Dean live up to only 7 to 8 years. The calculation of the life expectancy of particular dog can be accurately done with the help of "size or the specific breed calculator", which is said to be one of the most accurate age measurement schemes available. The size or specific breed calculator gives approximate results about the dog's predictable lifespan based on the size as well as the breed of the dog.