Things that keep me awake at night #2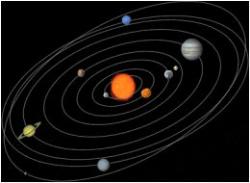 United States
November 9, 2006 9:55pm CST
If the sun holds all the planets in an orbit by its gravity, then what holds the sun? why doesn't it fall?
1 response

• Cambridge, England
11 Nov 06
We did this one didn't we? It's like a gyroscope. As long as it keeps spinning, it won't fall over. Just wait till the planets grind to a halt!

• United States
11 Nov 06
Yeah, I posted it this way last night, but never got a response so I changed the bold letters and started getting them...but good point...so where will the sun go if the planets all do grind to a halt? maybe that's the unanswerable question...