Do You See Companies paying A Living Wage During this recession?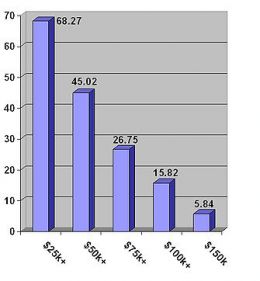 Uganda
February 24, 2009 12:58am CST
A living wage makes work very mottivating because you get what keeps you and your family can live on until the next pay cheque-my concern is, do you see companies paying a living wage during this recession?
1 response

• Oklahoma City, Oklahoma
1 Feb 13
NO! I can hardly believe 'a living wage' is actually "a thing"! Money is a "tool," not a "resource." Well, it's a 'tool with some of the qualities of a resource,' like light is 'a wave with some of the qualities of matter.' But if you apply money with the right leverage, you can get 'what you need for survival' with whatever you give. Both/Either that, and/or 'living wage' is decided (literally) 'democratically'---by the consensus of individual price-setters' prices.