Do you often go to library when you graduate?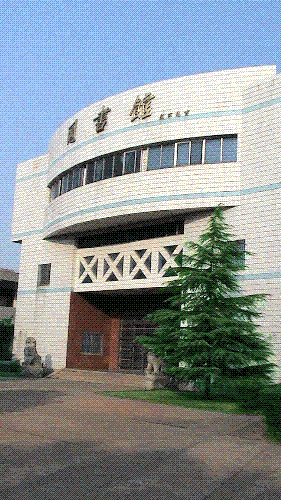 China
5 responses

• Singapore
26 Mar 09
kekexinfeng, Since working, I find myself visiting the library on a lesser frequency as I just could not find the time to spare. However, all is not lost as the internet is offering another alternative for resources and books. There are just so much available and hence spare us the cumbersome visits. Cheers.

• China
26 Mar 09
I have the same feeling,I only go to library once a month,and even not have time to red the books I lent from library!

• Singapore
26 Mar 09
kekexinfeng, Time is never on my (our) side, I would just read them in the library and be done. Like you, I could not find the time to read them after borrowing them out. Cheers.

• China
31 Mar 09
although i am a university student now,i promise i ll go to library after graduate.i think reading book can broad y eyes ,increas y knowlege,promot y capabal.

• China
31 Mar 09
I think so,we live in our world,then we often can't have the experence of others,so we can read books to learn more about our world,and learn more knowledge,it is use full for our life,I think when you graduate,you will find it is not the same out unniversity! Good luck,wish you have a happy university time!

• Canada
29 Mar 09
I graduated from university in 2003 and i still go to the library on a regular basis (atleast twice a week) I'm on first name basis with all the librarians and at the point where they dont need my card to check books out to me anymore. I order alot of books from the libraries across our province and tend to have 15-20 books out at one time.

• China
30 Mar 09
I am so envy you,it sounds great!Enjoy reading for this!



• China
31 Mar 09
I think it is a way to reading books,but when I buy books,I often don't read them,so I often lend books to read.


• China
30 Mar 09
I often went to library when I was not busy some years ago,but now I have no time to go to library,because I often have a lot of work to do,I work eight hours one day,but I am so tiered when I after work,so I often don't go to library,because I need sleep!