zoo trip

United States
April 12, 2009 2:29pm CST
If you go to the zoo where is the first place you go animal wise? I would say for me it is usually the monkies. I am not sure why but that is always the first place I ahead when I go. So where is the first place you go when you are at the zoo? Thanks for any people taking part in my discussion :)
4 responses

• Australia
24 Apr 09
The big cats! Lions, tigers, snow leopard etc. And the marine creatures like dolphins and seals. I love the elephants too. I just can't decide! lol

• United States
27 Apr 09
Yeah sometimes you do nothave pland when going to the zoo. It is always a great trip with the kids though. I think I might take my girls here in the next couple of weeks, it has be awhile since they have gone. Take care and happy mylotting to yo as well.


• United States
18 Apr 09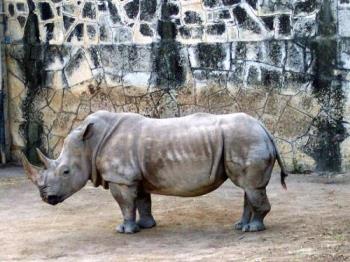 I enjoy the monkey's too, the monkey house at Brookfield Zoo in Illinois is really nice. I always love to see the big animals though like the Rhino's and the elephants. The dolphins and penguins are always a lot of fun to watch too, and the big bears. I love to watch polar bears if they are swimming.

• United States
21 Apr 09
Polar Bears hey if you have the time I started a discussion about this lady in Germany that jumped in with the polar bears. I could not believe it! Anyway thanks for taking the time to respond to my discussion and happy mylotting to you as well.


•
8 Jun 10
I like tigers. The zoo near me has some tiger cubs. They're so cute.