The departed - how many of you have watched it


India
10 responses

• India
14 Nov 06
Its a good watch. If you get a chance to see it dont miss it. Thanks for your response.

• China
13 Nov 06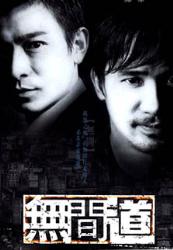 have you see the original one? it was a Hongkong movie and it's a hit in china. of couse, the American remake was very different from the oringinal, and the matt damon's character survived in the hongkong edition, I think this is much better beccause although he didnt die, but he would suffer the internal torment forever.

• India
13 Nov 06
Nope, but i think from what you say their ending was better. The english ending for the movie was totally wierd. I hope there is an english version of the Hongkong movie otherwise i wont understand a word. Thanks for your response

• Singapore
13 Nov 06
Erm. I honestly thought the whole movie was crappy and vulgar. I think the F word was like spurted throughout the whole show. It's the imitation of the Hongkong movie that came out a few years ago, "Infernal Affairs" and after watching the Hongkong version, I doubt I enjoyed the U.S movie flick. Same goes for 'Grudge' and 'Dark Waters'. The Japan version of them was so much better. Would be better if hollywood directors came out with more originality than this.

• India
13 Nov 06
Yeah the 'F' word was used too much during the movie. But i guess if you've watched the hongkong version this one would be crappy. The same is for indian or rather hindi movies. Bollywood always copies Hollywood and the result is crappy. Thanks for your response

• India
14 Nov 06
Thanks for your reposnse. If you get a chance do watch the departed. Its worth a watch.

• India
13 Nov 06
I have not seen the movie. I will surely watch this movie in a week and then I will review the film.

• India
13 Nov 06
It is a very good moive. Worth watching. The actors have done a very good job. thanks for your response.



• United States
30 May 07
Leonardo is one of the greatest actors of our time I think

• United States
14 Apr 07
I liked it pretty well. I didn't like the ending much. i thought Leonard did an excellent job as did Matt.