Spare a minute - feed a hungry child!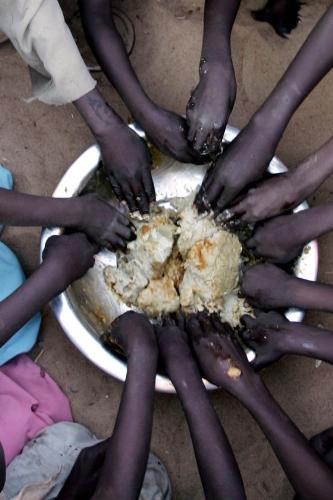 April 16, 2009 8:38pm CST
Hi guys,I really want to share something with as many people as possible. I would really appreciate it if you spread the word and ask your friends to spare a few minutes to visit this web site - http://www.freerice.com/ . As you will see it is a great way to help people in need while having fun. You play a word game where you have to guess what is the correct synonym of a given word from 4 options. Every time you get a correct answer, they donate 10 grains of rice to the United Nations World Food Program (UNWFP). You might say "10 grains of rice? That's close to nothing!" But if you think about it, if you, me and 10 or 100 or 1000 other people do this simple task what huge difference we could make!!! So far I have made about 10,000 grains of rice myself after spending just a few minutes every day. I even learned some new words! I think it's a genius way to help others! Please check the site for yourselves and tell us how much grains of rice were given to the hungry people thanks to you!!!G.
1 response

• United States
17 Apr 09
Awesome! Good for you! I absolutely love this site & I wish I had more time to spend on it. Another similar site is http://www.freeflour.com - it has the same concept as freerice.com, but you donate flour to destitute countries rather than rice.


•
17 Apr 09
Oh that's another great site! I will definitely spend some time on it when I have the chance! I donated 25 spoons of flour today! :)