Eating Vs Coocking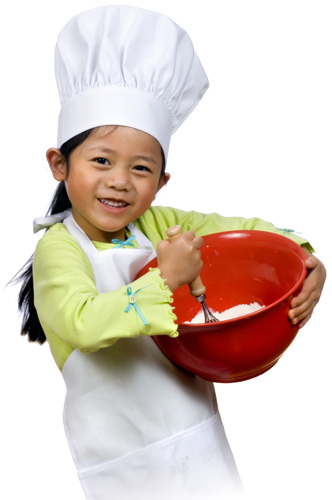 India
April 21, 2009 3:58pm CST
There are two aspect when comes to food. One person cooks and another person eat. Some people love to eat very much. As if they are always chewing something in between their teeth. They are always hungry. Give them anything and they will eat. Except from those people we all love to have a good food, taste some new dish. Some times when we are hungry and nothing to eat we always remember about our favorite dish. And that's bring water in our mouth. But what about the people who cook for us. Have you ever thought of them. How do they feel making good food. If you think of your mom then you will find that when ever you said to her that she have made a very testy food, she become so happy and smiled. So some people enjoy making good food and getting complement for that. What kind of people you are???? Do you love to eat tasty food or you love to cook something tasty for for others.
4 responses

• India
24 Apr 09
i love to eat only,rather than cooking food in house. so i go to restaurents weekly once . my mothers cooking i liked more in some days back ,and i enjoyed a lot when i stayed in mothers house before my marriage. now after marriage ,i should compulsoryly cook food in my house ,as my husband goes to work, and as i am house wife,i only should do in house .sometimes when i bored in cooking food in my house ,if my husband has mood, he will do cooking any non veg items like prawns and chicken. he is good cook in meat items. he will make more spicy food and i like it more. when some parties are there in my house, all will praise my cooking recipes. so i think i am good cook. if i put any restaurent i can earn more i think.

• Philippines
23 Apr 09
I have to say that I am the type that loves good food. I am not a very good cook since I am always working and my mom in law is the one who does the cooking at home. I have always loved trying out new places, restaurants or bakeshops. I like to try out new food. Whenever my friends and I go out, it is always an dinner out event, we just enjoy eating good food then have dessert and coffee afterwards. I don't really know how to be a critic when it comes to food though, all i know is if I like the food or not hehehe

• United States
23 Apr 09
I loved my mothers cooking and I love to eat and I also like cooking for others.I love eating other peoples cooking, I try to remember to tell them too.

• United States
21 Apr 09
I know what you meant, I like all kinds of food. I love to cook tto, but it must be for a lot of people.