What does your handwriting look like?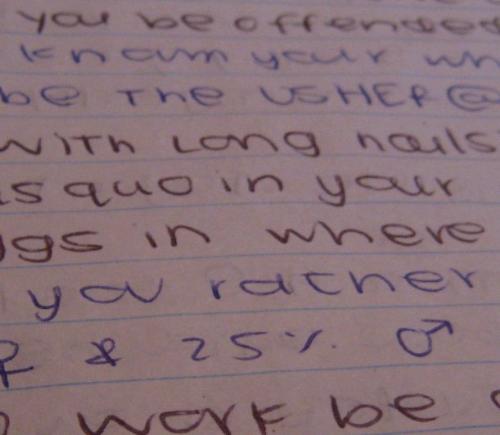 United States
April 25, 2009 4:31am CST
If you can't post a picture, explain it to me! Is it wide, thin, bubbly, narrow, sloppy, extremely neat? Do you think your handwriting tells a little bit about your personality? Mine is semi-bubbly and very wide. It's caught somewhere in between being sloppy & neat, although I'm not sure what that says about my personality. What about you guys?
2 responses

•
25 Apr 09
M y handwritting is been praised by 100 people everyday its beautifull i got best writting skills i can write in any fashion and style. they never touch the lines but are round short bubbly and just admirable.whenever i write my exams the teachers stand beside me just to see my handwritting.

• Philippines
25 Apr 09
My hand writing is narrow but neat, i dont know if they can read my hand writing as a result to my personality which i had not yet shown to the psychologist what does they know about my personality, My mother in law penmanship was being read by a psychologist that it says she is a perfectionist which she also agreed with it.