how to store leafy green

Jamaica
April 29, 2009 9:48pm CST
store greens wrapped between dry paper towels, if desired, in a perforated plastic bag or loosely wrapped in a plastic bag in the refrigerator for up to 5 days. I will try it to see it its work.
4 responses

• Malaysia
30 Apr 09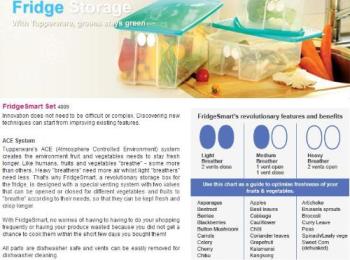 Thanks for this info. I used tupperware brand fridgesmart containers to store all my veges in the fridge. It was a worthy investment and in future when I have a bigger house and a bigger fridge, I intend to invest on antoher 2 sets. That's because the continer uses ACE technology - atmosphere control environment system. The veges stored in these containers remains fresh up to 3 weeks. Saves me time and money!



• India
30 Apr 09
I store coriander and mint leaves for almost a week to 10 days. What I do is the day I get them, I remove the stem of the coriander and store it. For mint leaves, I store just the leaves. I store them in air tight containers (I use flat Tupperware bowls).