Poverty in the Philippines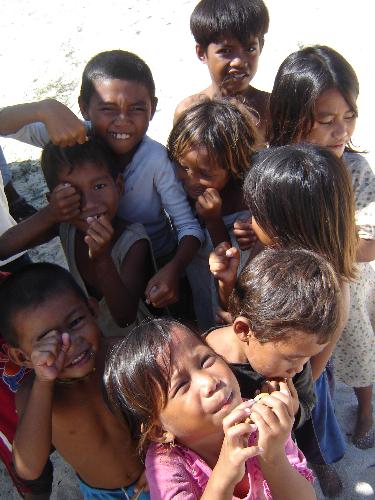 Philippines
May 5, 2009 6:52pm CST
I have been working in the various Non- Government Organizations here in the Philippines in the last 11 years. These organizations provide either basic social services, capacity development, and micro-finance/micro-enterprise development. I witnessed how poverty denies some Filipinos of their basic human rights. Children become adults not being able to read and write. Some have no access to safe drinking water. What has the government done to address these basic issues? It pains me a lot to think that many crooks in the leadership are allegedly involved in multi-million worth of bribes, kickbacks, and corruption. Yet, there are many Pinoys who are going hungry and are losing their hope. Tsk...tsk.... tsk...
4 responses

•
9 May 09
It's not unique in the Philippines. There are other countries facing the same issues. It's a social phenomenon. In the case of the Philippines (or even elsewhere), poverty is linked foremost to an ever increasing population with an annual growth rate of 2.5% to 3%. While human population is a basic asset for any country, this becomes problematic if basic neccessities are not met or not accessible to everyone.

• Philippines
6 May 09
It is a prevalent problem that somehow the government refuses to recognize. Whenever I watch the people from the government make declarations about how the economy has improved, I keep thinking," Where do they get their information?" Can't they just go outside of their air conditioned offices and see how the common Filipino family really lives?

• United States
5 May 09
Yes, it is sad. Everytime I think that I have it bad, I think about things like this. There is always someone out there who has it way worse. In a perfect world, everyone would have a hot meal and learn how to read. What we need is more people that are willing to volunteer and sacrafice time to teach these children how to read and write so that they can have a fighting chance. ~Love

• Philippines
18 May 09
Don't worry bro, these so called "honorable" people in the government will get what's coming for them. It really gives me goosebumps to even think that I'm responsible for the sufferings of many people. I won't be able to sleep at night with that burden in my conscience.