Breaking With Co-Worker


United States
November 11, 2006 4:58pm CST
Have you ever had a romance in the work place? Have you then broken off with the person and had to deal with seeing them at work? How did you deal with it? It happened to me and it was really hard. It took much longer for me to get over him since we saw each other every day. I talked to my best friend about every night when I got home, plus I had a friend at work I talked to and that helped. Ultimately I ended up going to counseling.
7 responses

• United States
15 Nov 06
I would never consider having a romance with a coworker. Too many times these affairs end up in disappointment. It is difficult to spend day in and day out seeing this person. I am glad that you were able to get help with it. I am glad that I never did such a thing.

• United States
24 Nov 06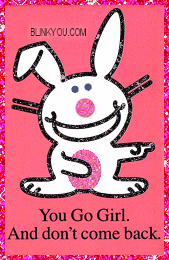 I dated a co-worker once and then we got married! LOL So luckily it worked out for us... I would hate to have to break up and deal with seeing that person everyday.




• Brazil
23 Nov 06
I have never had a worplace relationship, but a friend of mine married his secretary. The marriage lasted all of a month, sadly.