~~~~~~~~~~~~~~~~~~~~~~~~~The lost photo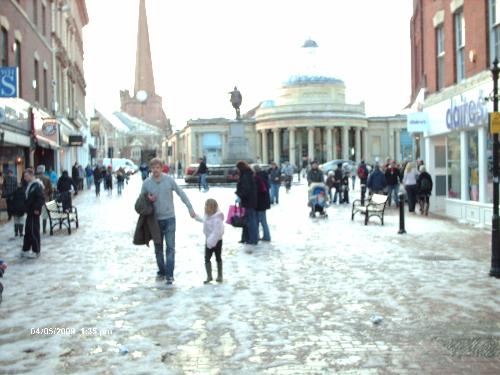 May 16, 2009 6:28am CST
Hopefully the photo is attached this time.

There is a previous discussion I had started, but the photo seems to have come adrift! About fun and activity. About dancing. What do you find most fun? I certainly enjoyed taking so many photos with the snow giving such a pretty effect!
1 response

• United Kingdom
16 May 09
Your photo of the town in the snow looks really charming. I like seeing the white crispy blanket over the streets and the historic buildings. Snow can make grownups mess around with skating or snowballing. It is so funny to see the effect it has on people. I really enjoy taking photos, especially when on my travels. Traveling is what I find most fun. One of my friends said I could probably frame some of my travel photos and sell them. There is a cafe in my local town that would let me try to do that.


•
16 May 09
Thanks for being first to respond, will see if I can put more photos on... they can certainly make a discussion more interesting!