teenage employment!!!!!

India
June 10, 2009 7:50am CST
In many poor countries parents are allowed their teens to employ in the factories,industries ,coffee shops, hotels etc. It will surely affect the childrens studies and also their health. It should be strictly prohibited. Do you think by taking this measure we can demolished the child labours, you can write your thinking measures to be taken to demolised child labours....
4 responses

• Netherlands
10 Jun 09
Teenagers starting from age 15 should be allowed to work but only under strict conditions: No dangerous-, heavy work, not during school time and not too many hours non-stop. Child labour however shouldn't be illegal but parents should be helped to make sure they can get themselves a living to ensure their children can study and earn even more than their parents did.


• United States
10 Jun 09
I agree with your way of thinking here. Teenagers should be able to start working from the mid teens and so on. There should be strict labor restrictions because of some minors under the legal age. I do also agree that the parents should take the measures necessary that their children are able to be educated and that they are taken care of. After all, as parents it is our job to protect our children and guide them the right way. There will always be child labor laws because of school age children needing to be doing other things then always working.

• Philippines
21 Jun 09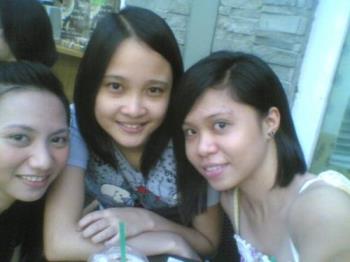 actually, its a decision for a teenager to make if he likes to work to help his family. It depends on situation. In the end, teenagers working early may benefit from it early on. They can also find enjoyment if they learn to manage well while working. We should eliminate it if it is an abuse like parents who use their. Working early helps for personal development but sometimes, it beomes an abuse. A teenager should learn to make decision early on if the situation is not right. Child labor is an abuse, but a teenage labor? it depends on the situations

• United States
11 Jun 09
I don't think that there is anything wrong with a teenager working. My children will have jobs as they get older. I think it teaches them responsibility. Something that they need to learn at a young age, otherwise when they get into the "real world" it is a rude shock to realise that you have to answer to someone. That isn't the only reason to have teenagers work, they need to learn how to handle money. If you start small with them, say the cell phone that they just can't live without, if they have to pay for it themselves, they are less likely to run up a large bill that they cannot pay. I think that they need to learn these lessons while they are young, otherwise we just end up with more poeple like those in government. "spend,spend,spend" It doesn't matter if you have the money or not, what is important is to spend everything you have, then borrow for the stuff that you don't have the money for. We need to teach kids that they should spend only if the money is available. I know the credit card companies would hate this, but what we are doing now is working so well isn't it? Yes teenagers SHOULD have a job. Even if it is just part-time, or something like the local library,daycare, something so that they can learn to be acountable for thier actions.

• India
10 Jun 09
hi handsomerohith... this is a very good questions ?????????now a days we hear a lot of cases of child labor....it is grouping very rapidly in poor countries...as the families are so poor that they cannot depend only on one bread earns....so they send in their kids to earn some money......i also think that children should start working from 15 yrs bu they should not be forced to do so.....as it is their decision whether to work or not.....and the government should also keep a track of the same....there should a proper working condition for the teens....like the should not be employed during their school time they should work during vacations, they should not do heavy works of dangerous work which will can put their life in danger....yes i would request all the mylotter to make a note that if you find any case of child labor then please report it to the authorities......