How old was your computer or laptop????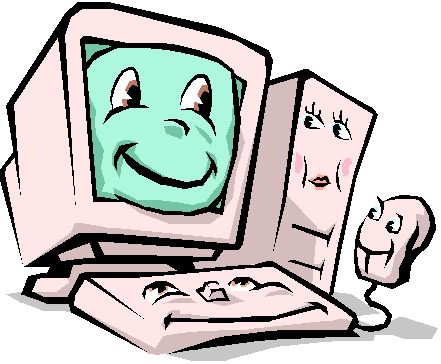 India
June 12, 2009 8:01am CST
I am quiet addicted to my computer.. My computer is only almost a year old. It is indeed a new one and I still have the warranty card. So,how old was you computer or laptop..??? I have a laptop too but it for my office work. I don't prefer mylotting from there for these reason.Be free to post. Happy Mylotting.
9 responses

• United States
13 Jun 09
My desktop computer is a little over a year old. I've had computers in the past last for about 8 years without any issues. For a long time I wasn't on the computer that often until I found myLot and Clixsense. I do spend time playing on Pogo also. I could use a new monitor that matches the keyboard and tower but since it's still working, I'll keep it. I have a very old laptop that has been sitting idle. Wouldn't be enough memory to do anything with it and would probably cost a fortune to start loading programs on it after I bought more memory. Not sure what I will do with it yet.

• Malaysia
12 Jun 09
same age with my son..seven years..and i was upgrade my computer twice times..

• India
12 Jun 09
Thanks for responding... Did you buy that computer, the year your son was born???

• Malaysia
13 Jun 09
yes three month after he born..i think its time to replace to a new one.


• United States
13 Jun 09
My laptop is almost 5 years old. It is still running great. Maybe I shouldn't have said that. I don't want to jink it. I know in computer years it is considered ancients, but it does everything I need it to an more, still.


• India
12 Jun 09
I recently replace my Pc from old to new one. It was 3 year old and now I have latest one which is more fast,with big screen I really now enjoying doing work there.


• United States
12 Jun 09
My laptop about almost halF a year old. The warranty card is still valid but I bought it from London and I don't live there now so that's a problem. I don't think I need the warranty though. It works just fine and hasn't got anything wrong with it. My computer on the other hand is about 10 years old. It's pretty slow but doesn't have any problems with it.

• China
12 Jun 09
Hmm. i bought my laptop about 3years when i still studied in the college.The price is about 7000RMB at that time. I like it,and i take care of it.I still use it right now.