Micheal Jackson's Ghost caught in Cam

Philippines
8 responses


• Philippines
10 Jul 09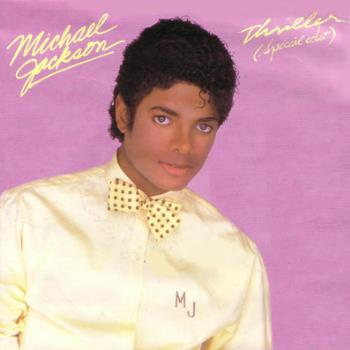 Nyay! That's creepy! If it's really him, i just hope he'll be happier in the afterlife. We all know how sad his life is when he was alive. I just wish he really find peace in his rest!

• United States
10 Jul 09
I was watching this video very closely, waiting for something and then that is when I saw the figure that in my opinion could very well be MJ. When I saw him walk in front of the fire place right there and then all I could do is say holy shi!t. That was mind blowing. Just watching how he walked like that, it has to be MJ making his last apperance. May he rest in peace.

• United States
8 Jul 09
it's nothing, just a staff memeber from another network walking in front of a light and his shadow hit the wall. at least that's what they say.

• Uruguay
8 Jul 09
This Video makes me laugh! I bet more Videos of this kind will show up in the next few month. Thanks for sharing.

• Puerto Rico
7 Jul 09
Well don't we wish it was. I have to say I watched it a bunch of times two different videos. I have to say the more I looked at it the more it actually looked like Michael's shadow wearing a hat with his head bent down. Very strange but I wouldn't be surprised. Since he is not buried at the time of this video he may not be at peace yet. What other place would he go to then this beautiful place that was his home and that he loved so much.

• India
7 Jul 09
Hi swannie Interesting topic :) I dont believe in ghosts actually and I dont think thats shadow of MJ...that shadow may be anyone ...Happy Mylotting :)