What kind of cell phone do you have?

United States
July 28, 2009 11:52pm CST
What kind of cell phone do you have && what are you likes & dislikes about it? (Pictures are appreciated, too!) I personally have a prepaid LG "Slide" from Virgin Mobile. It's OK, but it sucks because everything loads SUPER slow and it's prepaid..Which prevents it from having a lot of features that non-pre-paid phones have. What about you?
4 responses

•
29 Jul 09
I have an old Nokia 6021 which my boss gave me when I joined work because everyone gets a cell phone when joining job as they might call you and you will not have the right to end the call or refuse to answer. I had a Nokia previously with camera, bluetooth,well everything intergrated but it was stolen so from that time I do not wish to buy any cell phone with my money.

• Philippines
29 Jul 09
I am using N70 and its very useful to me since all of the features are there, and I am using it in doing some of my lessons like its camera where in i can use to pics drawings and copy paste and scan and make it us my materials in teaching. Very useful indeed. What about you is your cellphone a useful one?

• Eugene, Oregon
5 Aug 09
I just purchased an LG EnV touch, and it is so cool with the touch screen. I haven't dne a lot with it yet, since it is new, and the user guide has a lot of informatiion in it that I need to read first. I do have the internet on it, and haven't tried it yet, but I intend to, after I read up on it. I am hoping that I will be able to access mylot on it, but at this point I am not sure. I would think so though, as I have a full html browser on the phone. It has lots of features on it I might not use, but they are there if I ever to decide to use them. The phone I had before, had a lot of features including it was internet ready, but It would have cost me $30 extra per month, so I just didn't do it. On this phone, I only have to pay $10 extra, and that I can handle so I decided to get it, and the phone was reasonable too, as I will be getting a $100 rebated and that is a very good deal. As long as I can save money, I am happy. Have a great day, and happy mylotting.


• Malaysia
29 Jul 09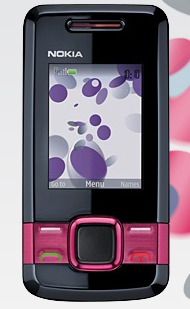 i'm currently using nokia 7100 supernova. it's just a normal phone with basic features and so far i'm pretty satisfied with it. dont have the budget yet to change to a new one!