Jesus Christ in the 21st Century--is He still relevant today?

Philippines
July 31, 2009 1:07am CST
I saw a discussion about Jesus Christ and who he is in our lives here in mylot. There were responses. Jesus Christ, also known as Jesus of Nazareth, was the subject of many, many, even countless books, articles, journals, treatises, poems, essays, songs, paintings and sculptures for two millenia- both from believers and nonbelievers alike. For centuries, debates have been raging from the spiritual to the scientific about His persona and life. There are many different perspectives on who Christ is. If we take the critics' point of view, Jesus could be just another great teacher and prophet. Only human just like the rest of us, nothing more. He was very charismatic and influential, and intriguing, but human nonetheless. If we take the first century apostles' point of view, from their eyewitness accounts, Jesus Christ is more than human. He is fully human by the way. But to Matthew he was the long awaited Jewish Messiah, the Christ. To Mark, not one of the 12, but a disciple as well, He was the Servant. To Luke, a first century physician and historian, He was the Son of Man,Savior of the world. To John, one of his closest, He was the Son of God, only begotten of the Father. Later,Paul, the apostle to the Gentiles, expounded on these truths, based on his own encounter with Christ and through the Holy Spirit for the benefit of the early church. Centuries have gone by. Kingdoms and empires rose and fell. Many still believe in Him. Many lives were changed. From sinners to saints. Yes, critics and blasphemers still abound but He is still glorified. In the age of cyberspace, is Jesus Christ and His teachings still relevant? Does He have something to say to us people of the "global village" and the time of nanotechnology? What do you say?
2 responses

• Philippines
17 Aug 09
As a matter of fact, Jesus has been saying things to us, even on cyberspace, but nobody's listening. We ask so many questions but we don't wanna hear his answers. That's why people still think Jesus is irrelevant. ;)

• United States
12 Aug 09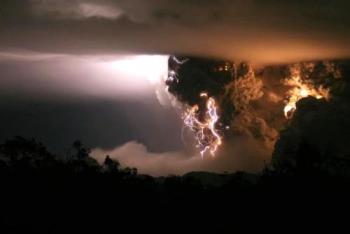 I totally agree with you. I just wrote a blog about this very subject based on a picture. I mean if we just looked around at the world, things like the meteor shower last night, volcanos erupting God is still alive and active. We think too much that since GOd isn't doing these big huge things in our lives or things like parting the red sea as he did with Moses, that he isn't alive, but it is the small things we need to pay attention to. Like the cancer patient being cured, a baby being born, a flower blooming, everything has the touch of God in it.