Low payout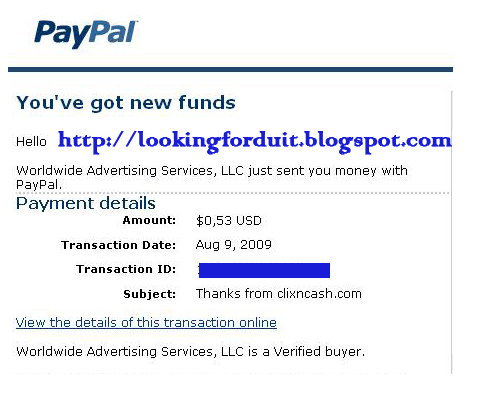 Kuta, Indonesia
August 14, 2009 7:55am CST
I know one of PTC site is have low payout, and I have been paid several time from there. The site keep paying since 2006 ago, and You are not worried to join on there, because the site not scam and can be trusted. If my lot member known another Low payout earning site, please share in here. cause I need a lots info about legit earning site, Thanks!
2 responses

• United States
14 Aug 09
I am joined with some survey sites that have been paying me for 5 years now. They are for the United States mainly though. I am also joined with a couple of other sites that you may be able to join and earn from also. Send me a private message fi you would like the links to those to join them. They pay very well also.

• Kuta, Indonesia
14 Aug 09
I am interested to earn extra money. Please share the legit earning site is allowed for International member, especially people from Asia


• Indonesia
15 Aug 09
Wow, thank you very much for the info, I've just joining this site a couple days ago and have a curiosity whether this site is a scam or not. Luckily I drop by here and read what you wrote. It is nice to join myLot, this is more than a site! a lot of information can gather easily here. Thank you again for the info srikandi19.