how many of u put off ur shoes while in work or while attending college?

India
6 responses

• United States
4 Sep 09
I take them off just because it feels nice. I can flex my toes and just feel more relaxed, so yes, I do it too.

• Netherlands
6 Sep 09
I wouldn't take off my shoes in college or at work if I know my feet are sweaty. I wouldn't want other people to have to sit in my smelly feet odeur

. Luckily I don't have the problem too often, but I keep my shoes on all the same.

• India
5 Sep 09
During the long lectures I start feeling uncomfortable and somehow removing my shoes helps in relaxing. Though I don't sweat much. My idea is that once crowed with lecture data, my brain gets intolerant about anything else confining my freedom. That's why I remove shoes and start flexing my toes to show "Hey I'm free!"


• Philippines
4 Sep 09
Back in college I seldom wear socks and shoes, I wear sandals most often. I only wear socks and shoes when it's the rainy season and during Physical Education subject. But if I do wear socks and shoes I often put off my shoe because I like the feel of the natural wind or air on my feet. When I was working, I wear sandals or flipflops most of the time. I wearsocks when sleeping on a cold night during research work in the forests. LOL


• Philippines
3 Sep 09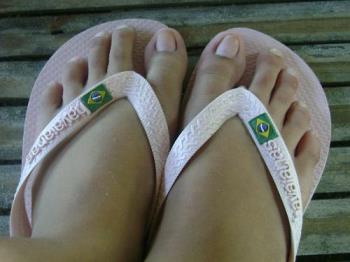 Hi there!Well, we don't wear socks but I do remove my shoes sometimes when in school but just when I am sitting down in our classroom or somewhere else. It's nice especially when my feet feel really tired.