There's a boy in the girls room! Sort of...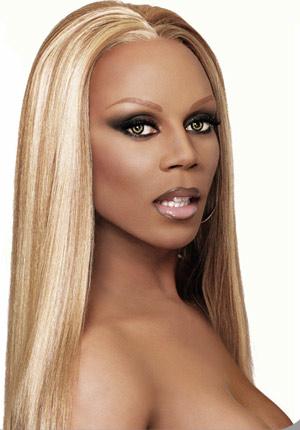 United States
September 8, 2009 9:50am CST
I was at the gym the other day and was working out. I had left my daughter in the gym's daycare program. As I was on the treadmill, I noticed someone came up and got on the treadmill next to mine. I wasn't paying attention as I was almost done with my workout. As I got done, I looked over to get the bottle of equipment cleaner and looked up to see who my neighbor was on the treadmill. It was a cross dresser. I kid you not. He/She had on a corset type work out shirt and he/she had boobs, but he/she also had "beans and franks" if you will as well as a beard and long hair. I couldn't tell if he/she was a cross dresser like Rupaul or if he/she had both female and male parts. It was obvious by the corset type shirt, that this person had boobs, and given the fact that this person was wearing Speedo type gym shorts, it was obvious that this person had beans and franks. My problem wasn't with that. I cleaned my treadmill and went over to do the weight circuit. My problem was when I got to the dressing room to change, he/she was in there too! He/she was putting on a dress and heels, but I found it improper. He/she had both female and male parts, and even though he/she had both boobs and beans and franks, I felt it was inappropriate for he/she to be in the women's locker room. I didn't say anything to him/her, but rather just got dressed quickly and left. What would you have done? Would you have confronted he/she and asked her/him to leave? Would you have said something to the manager? Am I just old fashioned and prude?
1 response

• United States
8 Sep 09
Did this person undress freely in front of you? Did this person strut their stuff? Was this person gawking at you or minding their own business? This person obviously felt more comfortable in the womens dressing area, than the mens's. Some people are born into the wrong bodies. That's life. They are trying to handle it, the best way they know how. You wouldn't ask a handicapped person to leave because he/she is not the same as you, why would you chooose to do so to this person? I work in retail and, we are taught to treat them as the gender the want to be. Over the years I have had many experiences with these people. I've helped them pick out dresses, talked nails, given and received beauty tips. I've laughed and cried with them. Trust me when I write that they can't help what they are or, the way they are. Treat them the way you treat others...with respect and you'll do just fine.

• United States
9 Sep 09
Yes, he/she undressed in front of me. Had it not been for the full beard and the beans and franks, I wouldn't have said anything. But obviously, this person is still a man more than a woman. He/she should have been in the public gender neutral restroom outside the hall for parents who have young children. The gym does not allow male children over the age of 3 in the girls room and female children over the age of 3 in the mens room. It's what bathrooms are for.