First Date Disasters...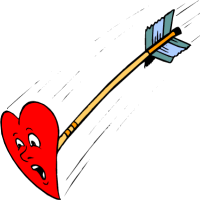 Australia
September 10, 2009 11:11pm CST
Anyone contemplating joining the dating scene? There is a story that is quite off putting. It happened in Ferndale Michigan where a Detroit man 23 year old Terrance Dejuan McCoy invited a lady he met at a Detroit casino out to dinner. He told her his name was Chris and once at the restaurant he informed his date that he left his wallet in the car and asked for her keys so it appears she had to pick HIM up. There goes the first warning bell! Once he arrived at her car he got in and sped away leaving her at the restaurant with the bill minus a vehicle. The police managed to get hold of this prize catch because he had previously sent his date a photo of himself from his own cell phone. He has been charged with unlawfully stealing a car which is a five year felony. Have you ever had a date gone wrong? Here is the link to advice on how to escape a bad date without committing felony!http://www.links2love.com/dating_tips_escape.htm NOT A REFERRAL LINK Have you ever escaped a bad date or did you stay and endured?
3 responses

• United States
11 Sep 09
That goes beyond Hell Date. LOL. But it is not funny. Good thing the idiot wasn't the brightest star in the sky. Sending a photo of himself from his cell phone??!! How stupid can you be? I am from a generation where if a guy did not have a car, he did not get a date. It was a given that he had to have a ride. His dad's, his brother's or somebody's, if not his own. If he had left his wallet in the car, we would have gone to the car together to get it, not because I did not trust him, but because we girls were so dependent on guys that we felt we had to do everything with them. We would not sit alone in a restaurant for 2 minutes. LOL. Back in the days when I was dating, before cell phones, I kept coins (a dime or a quarter) in my shoe so I could call a cab if a date went bad. I could always have my parents pay for the cab after I got home. I usually double-dated on first dates, so there were no really bad experiences. I may not have really liked the guy, but that wasn't his fault. I only used that quarter one time, and the guy regretted his actions on that date for a long time, I'm sure. There are advantages to living in a small town where everybody knows your name and your family and his name and his family.

• Australia
11 Sep 09
Life was simpler I few years ago wasn't it? Keeping a dime in your shoe, very resourceful! (LOL) I don't consider myself old fashioned but I would appreciate the guy picking me up for a first date although these days if I didn't know him well at all I would meet him in a public place somewhere making sure somebody else always knew where I was. I am happily married and fortunately not something I have to worry about any more! Thanks so much for responding StarBright!


• Singapore
12 Sep 09
Wow, that's awful, I'm glad that the man had been convicted. I find first date disasters to be those that gets upset when by the 2nd date, there appears to be no relationship. I don't think anyone can jump into a relationship just by the first date. But unfortunately, I have had that kind of experience before and my date got so upset and text hurtful words. There were also 1 or 2 brave ones confessing their undesired love. I just want them to face up to reality and not fantasy. They were the ones to claim that it's a casual date, but later claiming that I was a player.

Very contradictory from the casual date remarks I've been told prior. I don't know why one must assume that a relationship is up just by the first date. So this would be the utmost first date disaster to me..

• Australia
12 Sep 09
I think that some younger girls tend to be a little 'full on' if you like and are probably planning an engagement party after the first date! Sometimes girls will accept a date as a casual one even though that is not how they see it all!I found that as I got older and had been through unpleasant break ups I grew a lot more cautious not willing to put up with any garbage so I took things a lot slower and accepted that it was okay to have casual dates. If there is something special between two people it should be allowed to develop naturally and if the special spark is there I believe it WILL light up sooner or later! Thanks for stopping by zed, good luck on the dating scene!


• Singapore
13 Sep 09
You are so welcome, Paula.. Some of the dates whom I kinda fancy before, well, they treated me like a no-brainer, ha.. so I have my fair share of unrequited potential love too. It's always best to find our own 'The One' and I hope that it will be as natural and as beautiful as possible. Thanks for the wish there..


• United States
13 Sep 09
Mercy, things sure get strange in dating-land! Yes, the no car, and forgetting the wallet should have set the bells off. I think though that most of us want to believe in the good and honesty of people. Thank heavens she got her car back! While I haven't had anything like that happen, I did have a date that I thought was really nice and kind. We dated a while and things were going fine, right up until I saw his temper first hand. Yeow! Over something really simple and stupid he had a real fit. So much I was scared for myself. I guess you can say I 'endured,' but only because it was a blizzard out and we were far from where I lived. (IE: no public transportation available) I played it cool till I got safely home, and when he called for another date I said no way! I don't know, maybe he was bi-polar or something, but I've never seen a person flip-flop that fast, or have such anger over something so silly. Better to be found out in the beginning of a relationship though! It was indeed the date from H-E-double-hockeysticks. Lol, I haven't dated since, and that's been a couple years ago now.

• Australia
14 Sep 09
Thank goodness you saw it before you committed yourself to this person and that you got home safely, people who lose it like that are scary. I think that if two people are destined to meet, they will regardless of whether they consider themselves on the dating scene. I look at date disasters as dodged bullets! (LOL) Thanks for being here JoyfulOne!