Recycled Solution for Flooded Area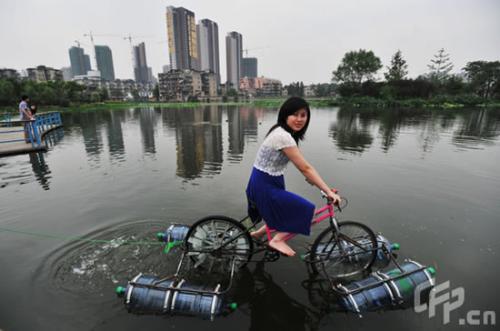 Philippines
3 responses

• Philippines
3 Oct 09
That looks so creative... i think those who live near river banks and areas that are always flooded should have one or two of those... truth is... eversince typhoon ondoy caused these great floods... i have been thinking about what i will use if ever my daughter and i will do if we are in such a situation... but i sure hope that will never ever happen...

• Philippines
4 Oct 09
That surely a great piece of invention specially in watery areas or near the river which can be cross without changing vehicle and it's environment friendly. Surely a lot of poeple in Philippines specially in Metro Manila area are now thingking the way you do. No one really taught that could happen. Most of us are now thingking a way to be prepared the next time that kind of flood come again. Let's pray that it will not happen again By the way, is your family on an area affected by that flood? Hope your fine now. Thanks.


• Philippines
5 Oct 09
HI, that's very nice to think of other ways to help the flooded victims. And that's a great invention. One can reach one's destination soon after than walking and it also helps in getting rid of where to dump some plastic bottles. More innovative ideas are surely welcomed by folks in the flooded areas.