how do you live happily in this tough world?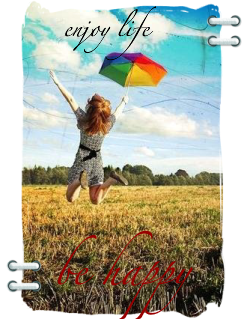 October 17, 2009 8:29pm CST
Live life to the fullest,have fun,hang out with people who make you happy,stay away from drama..help others,it feels good that if you cant have the best,you can help others get it,its rewarding really..keep smiling..
4 responses

• United States
26 Oct 09
ah nice post. You are responding to your own question again. Well your answer is true. Now if you would only practice what you preach would be nice. :)

•
27 Oct 09
thank you J for dropping by..have a great day..tnx for sharing

• United States
28 Oct 09
sure thing, you are welcome! how do you like this site anymore? I am actually getting close to the 5 dollar mark, and have so many more discussions still to reply to lol is got out of hand.

•
29 Oct 09
tnx again..good to know youve got 5 marks.i do still like the site..



•
22 Oct 09
thank you so much for dropping by amyson..glad we are friends..live,laugh,love..have a great day

• China
18 Oct 09
First, i need to say welcome to you. Hope you will enjoy yourself in MyLot. As for your question, i think it's worth pondering. Different people use different ways to live life to the fullest, some you already mentioned in your post. As for me i think positive hint is very important, with positive hint, even when the world turns its back on you, you won't be too frustrated to go on. And positive hint can actually create positive attitude which helps you find greatness out of ugly things. Keep smilling, and the world smiles back~ Have a nice day and enjoy MyLotting!

•
22 Oct 09
thank you so much for dropping by..its my pleasure to see you reply on my discussion..have a great day kianli

• Singapore
18 Oct 09
Try to always think positive and move on !

•
22 Oct 09
tnx for dropping by sir bobby..and for the reply..have a great day