Do you believe in magic? Tell me about your magic experience!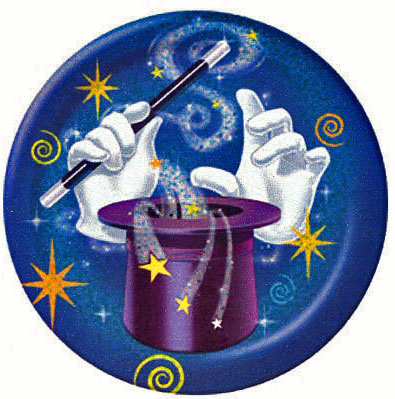 Latvia
October 23, 2009 4:21pm CST
I was recently super bored and started reading Darren Brown's Tricks of the Mind, which, while being a fantastically neat book for showing off memory tricks and a lot of human potential, prefaced all this with two simple magic tricks, adding a bit of misdirection, and why they work. And in complete honestly, I found these two simple tricks(making a coin disappear and a standard 'is this your card?' trick) a lot more fascinating than any of the memory systems in the book. So in the last week I've picked up a few decks of cards, and a book on doing card tricks, and I've started learning some basic ones. I am spending a ton of time learning good ways to shuffle(including false overhand shuffles/keeping the top or bottom card in place while shuffling/slipping the top card into the middle of the pile/cutting the deck with one hand for show), and while I am practicing these shuffle techniques and a few rudimentary tricks, I figured I would see if anyone here knows anything about performance magic. So whether its just a neat trick you wanna share, or any concepts of human psychology and how misdirection works/techniques to apply it, lay it on me and it would be appreciated. I figure it's worth mentioning that I'm mostly interested in up close/sleight of hand style tricks, not big things like making the statue of liberty disappear or whatever. But that's pretty cool too I guess if you can help me do that.
1 response

• United States
23 Oct 09
It sounds like itneresting reading. I have two young nephews that really like doing magic tricks. One in particular is a born performer. He gets a real kick of out doing tricks and he is super cute while doing them. He would probably be interested in a book like that. Good luck with your magic and I hope you learn what you need to from the books.