Smile back on face of my grandson.

China
October 28, 2009 7:01am CST
My grandson has been a laughing boy all the way until entering the so called best primary school. He had taken all kinds of preschool classes, his parents confident of his capability to follow the classes. But except for the first test for 100, there are always faults here and there. He would very much to be praised as before, but could not. Heavy weight is shown on his face for the past weeks, until yesterday, a big smile is back, when he told me that in the coming weekend he will go for an outing. He is looking forward to the happy time. I hope he will be used to the schooling and lift the uneasiness as soon as possible.
5 responses

• Singapore
8 Dec 09
education is so stressful these days. i feel so sorry that kids no longer have much of a childhood because of all the stress. i hope he enjoys his outing and that his parents know not to stress him so much. what's most important is health.

• India
7 Dec 09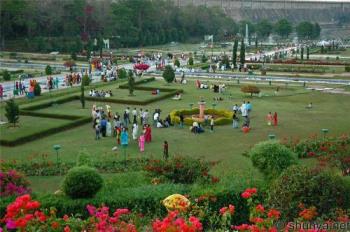 Hello my friend zhuhuifen46 Ji, Outing for small childrenis an essential activity. If parents accompany, it will add another feather. But nowa days working couple hardly have time to spare. They are left in creech and tehy are collected by servants. It efefcts very much on health of growing small children. Parents must take their small children to near by park daily. I doubt, as it is not possible for my own grand children. May God bless YOu and have graet time.


• United States
28 Oct 09
I think he willdo fine my friend. Once he gets used to the new schedule and responsibilities. I think that people should expect tests and papers to have some mistakes because it is a process of learning. When they miss these things it gives us a guide in which to help them study certain weaknessses. We all have them. Maybe as long as he knows there is going to be rest time and the chance to do something nice at the end of the week..he can smile again. Kind of like us and our jobs..lol

• Malaysia
28 Oct 09
The change in environment might be shocking for him. It is the real schooling now and no longer learning through playing as in his preschool days. He is testing his first acid test of real school life. He will get over it once he has settled down.

• China
29 Oct 09
hi zhuhuifen, there full of happiness of your grandson's schooling. and everyone needs time to suit the enviroment, i remembered that it took me one year to used to schooling. i was afraid of the playmates that always be fierce in school, and i could not focused on studying. always faults on my homework here and there. finally i got used to.:) happy mylotting