What is your favorite Adventures of Tintin comic/story?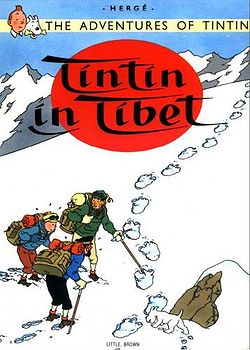 Philippines
November 29, 2009 9:50pm CST
My favorite is Tintin in Tibet. I love how Tintin bravely went to find his friend Chang when everybody else believed he was already dead. The Yeti was kinda creepy though, and I wonder what happened to it after they saved Chang and left. As usual, I was Captain "Blistering Barnacles" sort of annoyed me, but it was OK. Snowy is as cute as usual.
2 responses

• United Kingdom
1 Jun 11
I had them as a kid in the original French, and loved them all dearly. I've still got them somewhere as a matter of fact. My favourite? Oh that's so hard to say...and besides I've not read them for so long, so I'll say "Les Bijoux de La Castafiore" purely because when I was younger, it was my least favourite, because it was relatively static, compared to the others.

• Philippines
1 Dec 09
hi there. i really can't really remember... as the matter of fact it's so vague. hehehe...can u tell me more about it? thanks and happy mylotting.