does luck plays an important role???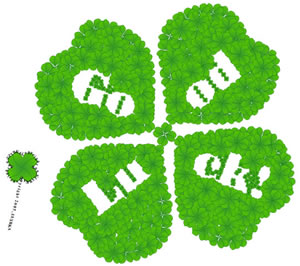 India
November 30, 2009 11:45am CST
Many of us would have attended an interview.Some of us have good potential.Inspite of having potential does luck plays an important role???? Does luck play an important role in Interviews???
4 responses

• India
3 Dec 09
Hi arun Defenitely luck plays an important role, not only in interviews but also in life either. My maternal uncle studied only up to matriculation and passed in 3rd class but worked as a chief accounts officer where as, my dad has passed his BE in First class with distinction. In those days being a graduate esp. doctors and Engineers are considered to be great and given great respect. But he did not get a suitable job for his qualification. He worked as a head draftman in a state Govt. office till his retirement. But he has got a very high post with high salary and transport and good perks with a bunglow in the army. But his employer does not want to relieve him as he is a hard worker and honest man.What did you say? Is the luck not played a cruel game with his fate?

• United States
1 Dec 09
I honestly believe that luck plays a big role in life in general and of course in getting a job. Also I think looks help a big deal cause if you arent attractive enough they probally wont hire you believe me its wrong and unfair by many means but its life and sometimes people just judge you then and there and could care less if you have kids to feed.

• India
30 Nov 09
I think you make you're own luck. If you live life as positively as possible then you attract "luck" what some perceive as luck is in fact the result of a life lived with no fear...take every opportunity that comes your way and give it your all and you will have more and more doors open to you.......

• United States
30 Nov 09
Luck plays an important role in everything. That does not mean that if you do not get whatever it is you were striving for the reason is always bad luck. If you buy a lottery ticket, you might win (not likely but it could happen). That is luck. However, when applying for a job, luck can play a role but some of the factors are under your control. I once had a young man apply for a job as a truck driver. He had no experience with big trucks. He did not have a commercial license. As a matter of fact, after initially telling me he did have a license to drive commercial vehicles, he admitted after I insisted he show me the license that his license was suspended. He did not get that job. I actually hired him (even though he had lied to me) for another position, but luck had nothing to do with it.