Have you ever gone on an all girl or all guy weekend trip before?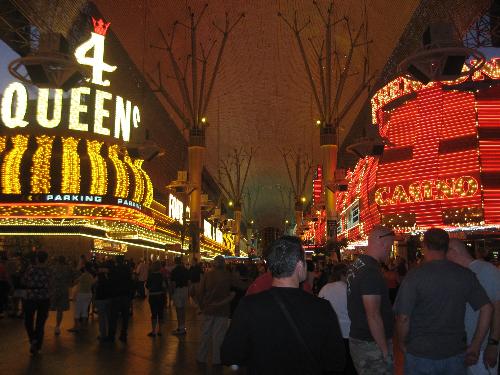 United States
December 21, 2009 10:34am CST
Last year both my sister in laws, my husband's aunt, and a couple of friends and I all went to Las Vegas for an all girl's trip, it was a little more than a weekend it was 3 nights and 4 days. It was nice and I missed my family a lot and appreciated hubby more when I got home. Have you ever gone away with the girls if you are a woman or away with the boys if you are a man?
5 responses

• Daytona Beach, Florida
21 Dec 09
To be quite honest, the last time I did anything like that I was in girl scouts, as a girl scout. I really didn't miss my family much because my sister was a troop leader. Though I wished I could have gone without her. Don't get me wrong, Family is nice and all, but I wanted to get away from them and experance things like "normal" people.

• United States
26 Jan 10
I went away for an all girls weekend with my best friend many, many years ago. We went to visit a friend of ours at college. It turned out the friend we visited only wanted to go to parties and get drunk. We weren't interested in that sort of thing, so we went to our hotel, watched chick flicks, talked alot, and ate snacks! It was a lot of fun!

• United States
23 Dec 09
Yes, Several of us went to Las Vegas for a Bachelor party it was a good time, but my wife was not all tht happy about it, but she did let me go. We had a good time and we only went to one strip club. It was a bachelor party after all. I have also gone to motorcycle rallys with my friend. There are some women there, but I don't really talk to any.

• Canada
22 Dec 09
no actually I never did. Once I was invited to one in new year city, they needed for girls they had three so they asked me but I was not single I have my son and he was young and I was a good 10 years older than these girls anyway so I declined.

• United States
22 Dec 09
Yes, I used to be in Boy Scouts but I was younger so coming home to a woman wasn't in my head then. I've hung out with the guys and then gone home to my wife before so I think I know what you mean. I wish I had more guy friends to hang with so I could get a different feel for their relationships versus mine.