Mom on leave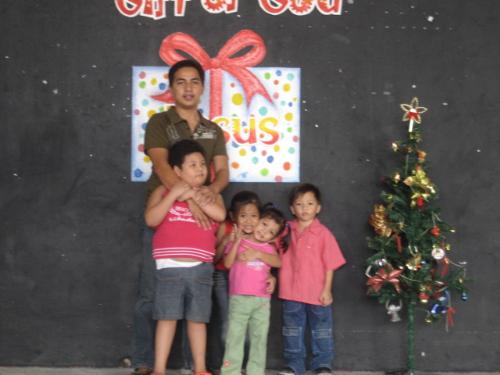 Philippines
January 4, 2010 7:48am CST
my wife currently works in singapore. its the first time that we celebrated christmas and new year without her. i can see from my kids that they're missing their mom whenever we chat using ym. i myself missed her so much

. hopefully she'll be granted with a vacation this chinese new year. anyone here experienced missing their love ones? how did you guys cope with it? happy mylotting!
2 responses

• Garden Grove, California
4 Jan 10
oh yes drakesuyat I miss not living with my son in our old apartment because he lost his job, he was the breadwinner in our little family,we got behind on the rent, were evicted, he had no choice but to place me here so I would not have to sleep on a park bench. I am in a retirement center, and he got placed in a government sponsored apt with three other men all looking for work still. so we can see each other only when he comes to visit me each thursday. sad but we had no other choices.




• Philippines
5 Jan 10
thats true hatley. most of the time, you always miss someone whom you have been with for almost all your life. we had no other choices and we have to live with it. happy mylotting

• Philippines
5 Jan 10
my wife worked too at abroad twice, it was not easy to cope up with missing her. lucky you that you have kids that will cheer you up and make you busy. when she went to work abroad we dont have a child yet back then. i go to work then that this the only time i can take her off my mind. but when i go home to an empty house then the sadness sets in. i eat alone and that is boring and lonely. so i eat most of the time outside or i go to my moms place. now that if ever she wanted to go work again abroad i guess it is much easier for me for we have a son that will make me busy and tired har har har