Which Shoe Brand Is Better Nike or Something Else?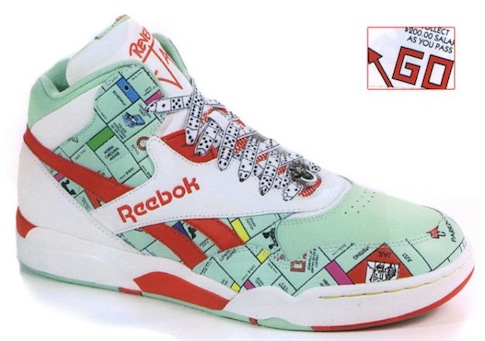 United States
January 14, 2010 7:14am CST
Personally Reebok is my favoorite type of shoe brand. New Iverson I3's are cool (: I also like TImberland Boots. These are the new Reebok Reverse Monopoly Jam Shoes.
6 responses

• United States
1 Feb 10
I dont have a favorite per say. However I bought my daughter a pair of Zoo Yorks and I really like the way they look and they have been very durable as well! Which to me looks is second and durablity is first in my book. So If i had to choose one type it would be Zoo Yorks:)

• United States
3 Feb 10
Zoo York is a very nice and very popular brand of shoe!. Along with reebok they are right up there with top shoes brands or durability and looks.

• India
15 Jan 10
I think you go for adidas these shoes are very comfortable I have one pair of it i don't know the name but its comfortable for me while playing outdoor games. so my suggestion would be adidas.

• United States
15 Jan 10
Adidas to me just are not thick enough and my feet end up hurting after wearing them, especially to play outdoor games like basketball.

• India
14 Jan 10
I would prefer that you buy Nike air max as my brother has one and I tried it as we have same shoe size.It is very comfortable and I think Nike is reliable also.

• United States
14 Jan 10
I have a pair of reeboks that have actually worn out on the inside before wearing out on the outside. I mean they look like crap but they still do the job.

• United States
14 Jan 10
COnver conver conver!!!! that all about for mee .. comes with my stily and also its a fresh stily with this shoes... for every time!!! ;] exept for the cold i hate them... i get my finger frezze!:S well for snow and cold i use my nikes :D

• India
14 Jan 10
my favorite brand is Reebok,i,am using that only that's make comfortable for me and also good looking for me so i preferred this brand .

• United States
14 Jan 10
Reebok is also my favorite brand of shoe.

• Italy
23 Mar 10
Normally ilike more nike than adidas or other brands as regards sport wear! they seemed to me more comfortable and even style or design sounds better....