Does Your Cat Scratch You?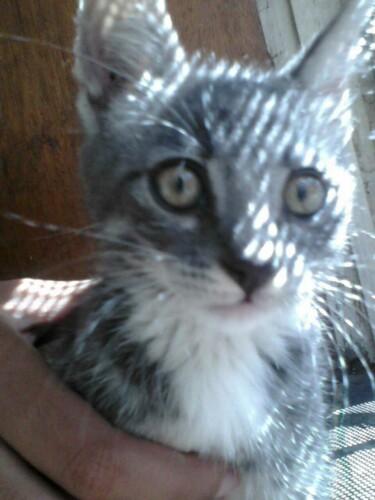 United States
January 24, 2010 3:13am CST
My cat scratches me all the time where i start to bleed and most of the time she'll scratch me in the same place she scratched me already before it heals. Does that happen to you?
4 responses

• China
25 Jan 10
Hi, ErickJ. My uncle went to travel, i helped him to breed his cat, it scratched me. :( i have a small cat, it is very docile.

• Holiday, Florida
25 Jan 10
kitties do have this habit. they cant help it. they dont realise they hurting you. its their way of playing, loving etc. some will even bite you a little to show affection. its in their nature and if you cant stand it you need to give it to a good home and get some pet that is more to your style.

• Daytona Beach, Florida
24 Jan 10
I've gotten scratched before, and I don't know who hasn't. However , with my cats its not antentional. Sometimes if I have to do something they don't like they don't hisitate to let me know it. Quite often if they are scared, they'll dig their claws into my skin when I'm holding them, but its usually not enough to bleed. Rarely has that ever happened, and when it has, they've licked the wound they've created. (well at least Precious does)

• United Kingdom
24 Feb 10
Our cats used to do this all the time and that is why I had to wear long trousers, because the amount of times they would jump up onto my lap on my exposed bare legs and dig their claws into you, they don't do it on purpose, it's just their nature, it's security for them to bring out the claws every so often and if their claws haven't been cut, it's like OUCH, they draw blood. Usually I will get the antiseptic cream from the bathroom cupboard and rub it on, worse in the Summer because I wear shorts. I think kittens are the worst and untrained cats.