The Satan and The Human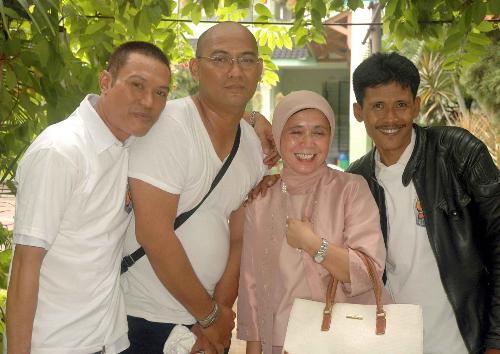 Indonesia
January 27, 2010 3:18pm CST
Often we blame the devil/ satan As culprit of all our sins. Actually, the devil/ satan can only invite to do a sin. Satan can not force us to do a sin. Satan is only called on men to sin. Humans have the right to choose to commit a sin or not. very poor, pity and not fun to be satan, because it is often blamed by human ... so, don't try to be satan!!!
2 responses

• United States
27 Jan 10
Greetings advokatku. I agree except for one exception--demon possession (oh watch the posts come now). However, even with demon possession there may be some levels of it whereby a person can, let's say, fight against it. Like the dude with the legion of demons. It appears to me he could not help himself until Christ confronted his plight. Also, those that are possessed have in some way invited that possession. http://www.relijournal.com/Christianity/Demons-Real-Ravaging-and-What-You-Can-Do-About-Them.99662

• Indonesia
28 Jan 10
thank you pastor ... for that matter, I do not yet understand ...

• United States
28 Jan 10

Hello Advokat Indeed, Satan can tempt us to do terrible things, but...we since God gave us free will and the promise to help us resist these temptations, it is ultimately we who make the final decisions on what we will or will not do. Karen