Shower Singing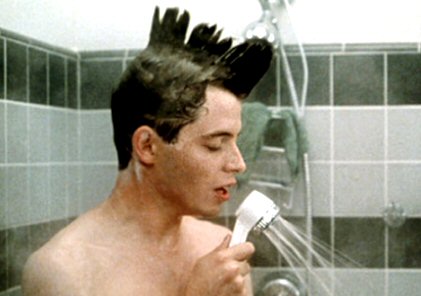 Venezuela
January 28, 2010 5:51am CST
I don't know the scientific explanation for this but my voice sounds great when I'm singing in the shower. Not a single note out of key. Maybe it's the ceramic tiles' acoustic or the water splashing. It's just different when I'm singing outside of the bathroom. Have you noticed this too?
5 responses

• Indonesia
28 Jan 10
even the beatles use bath room to practise :) I read it on a book about the beatles. John Lennon said that the acoustic of bathroom is very good so they often practise there on Lennon's house bathroom. I must agree it is maybe caused by the ceramic and the shape of bathroom so it can produiced a vefy good acoustic.

• Australia
28 Jan 10
I don't know how to call it but it's like Optical Illusion to the ears

I have to agree with you. It's Mariah Carey in there, not me. Yeah, how come?


• China
28 Jan 10
I haven't studied this before because i seldom sing when i have a shower. It takes me very short time to have a shower so i don't sing. I don't know singing while showering is so wonderful as you mention. I would like to try sometimes in the near future .

• Norway
28 Jan 10
It's partly the effect of quite a lot of reveberation (echos from the walls mainly, ceramic tiles are quite hard) and the size of the room. A normal sized shower will amplify the frequency range most people use when singing, this also makes it easier to sing in tune I think. I don't sing anywhere really, maybe sometimes when driving on my own but normally not.

• India
28 Jan 10
Yeah, I must agree that I am also a shower-singer or bath room singer. I am not sure whether I am better singer while taking shower or not, But I normally d0 not sing outside as I am terrible singer. :)